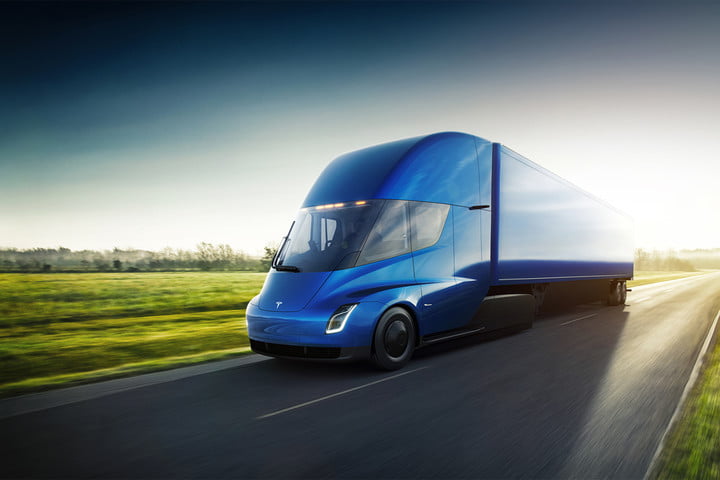 While Tesla Motors and CEO Elon Musk struggle with the problematic launch of the Model 3, investors and market analysts are convinced that the company's next biggest prospect, the Tesla Semi, is, well, dead.
To put it simply, many doubt Tesla's ability to deliver what it promised. The fact that Tesla didn't mention the all-important Semi during its controversial first-quarter earnings statement led some to believe Tesla is once again to try and raise more capital while hiding the truth behind a range of its internal problems.
Even Musk  has alluded the Semi isn't his priority at this point.
"I actually don't know how many reservations we have for the Semi. About 2,000? Okay. I mean, we haven't really tried to sell the Semi. It's not like there's like an ongoing sales effort, so sales – orders for Semi are like opportunistic, really companies approaching us. Yeah, it's not something we really think about much," Musk noted.
While last year, Musk envisioned taking on the trucking industry with the revolutionary all-electric-powered semi-truck, but doubt, skepticism and reality have set in.
Although initial orders by PepsiCo, Anheuser-Busch, Sysco, and UPS reportedly tally 315 orders, analysts still believe it's not enough.
Rubbing salt in the wound, a recent lawsuit surfaced from another EV startup called Nikola Motor, which claims that Tesla violated a number of its patents with its Semi concept.
Change, especially when geared toward full electrification over the tried, tested, and true traditional diesel motor, is incredibly hard to implement. This is extra difficult for the trucking industry, which is heavily dependent on simplicity and ease of maintenance and a highly developed fueling infrastructure. In comparison to traditional diesel-powered trucks of today, some still maintain that an EV truck would simply be too costly, too complex for maintenance, and charging infrastructure still pales significantly to diesel fueling infrastructure.
Altogether, it may be that although the Tesla Semi succeeded in scoring some investment funds, it was overly optimistic and perhaps out of sync with trucking reality. Still, there's a tremendous amount energy and belief in Elon Musk's ability to turn visions into reality.
Category: General Update, News