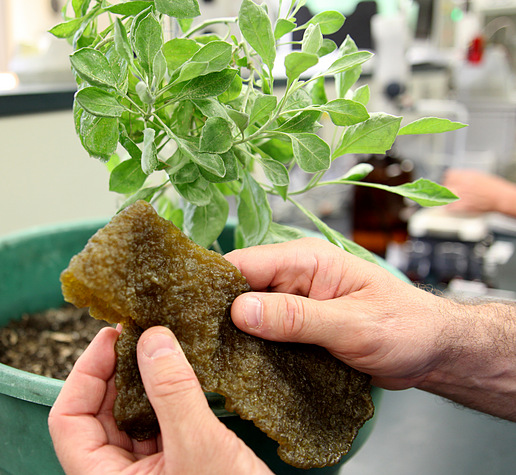 Cooper Tire & Rubber Company, working as the lead entity in a public-private sector consortium,  announced the completion of a five-year, $6.9 million Biomass Research and Development Initiative (BRDI) grant: Producing and road testing concept passenger tires where natural and synthetic rubber is replaced with guayule rubber.
Remarkably, the Guayule tires, which are produced from the rubber of a shrub grown primarily in the southwestern United States, performed significantly better in rolling resistance, wet handling and wet braking than their conventional counterparts.
Cooper's Senior Vice President of Global Research & Development, Chuck Yurkovich, said, "Based on our findings, Cooper could use guayule rubber in tire production tomorrow if enough material was available to meet our production needs at a competitive price."
Consortium member, Amy Landis, Ph.D., Of the Civil Engineering Department at Clemson University said, "The 100 percent guayule-based concept tire had between 6 to 30 percent lower emissions in 10 different life cycle environmental and energy impact categories compared with a conventional tire."
"The results of this grant have been groundbreaking," Yurkovich added. "Never before has it been proven that guayule is a viable source of domestically produced natural rubber for the tire industry. However, through the combined effort of industry, government and academia, the BRDI team has unequivocally demonstrated just that."
"The combined effort of government, agriculture and industry is needed to grow the plants and create large-scale manufacturing operations to produce the rubber for use in the tire industry," concluded Yurkovich.
Category: General Update, News, Wheels & Tires