To address the multitude of persistent potholes that plague the nation's road systems, exacerbated by a record-breaking winter, is a cold asphalt solution, touted to reduce road repair time, create permanent repairs, be unaffected by extreme cold, and save on costs.
Sound interesting?
Meet EZ Street cold asphalt.  According to the company, "EZ Street cold asphalt is a proven product" that works quickly, permanently, and at less than half the price of traditional asphalt products."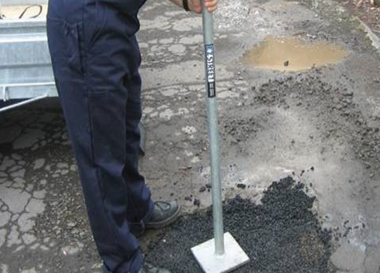 EZ Street sites independent studies that have proven its economic worth and its technical superiority. A polymer-modified, bituminous asphalt product, EZ Street asphalt has been at work for almost 20 years across a wide range of extreme conditions — from the Canadian Yukon to the Australian bush.
The product is guaranteed permanent. It also has a guaranteed shelf life.
More at: www.ezstreetasphalt.com
Category: Featured, General Update