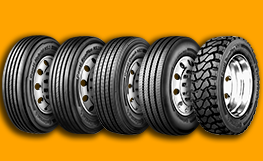 Continental Tire has announced five new radials for fleets — which debuted at the recently completed MATS trade show.
Continental has rounded out its next generation of long haul, low rolling resistance EcoPlus truck tires by adding a new steer and all-position tire. The Conti EcoPlus HS3 offers a 10 percent reduction in rolling resistance as well as a 12 percent increase in mileage over the previous generation long haul steer tire.
Advances include an advanced decoupler groove design and a "flap style" stone bumper system – both of which result in advanced life and retreadability.
Another steer tire, seen for the first time at Mid-America, is the Conti Hybrid HS3, a steer and all-position tire for the combined regional and long haul segment. Available now in size 295/75R22.5 and load range H, the Conti Hybrid HS3 bridges the performance gap for fleets who need to use the same trucks for both long haul and regional routes without changing the tires.
Conti TerraPlus HD3 is an off-road drive tire product for the high traction needs of construction vehicles, work trucks and heavy commercial pickups. A specialized, aggressive tread pattern with open shoulder, 19/32nds tread depth and an off-road belt package are the hallmarks of this tire, designed especially for the North American market. Conti TerraPlus HD3 also features chip and chunk resistant compounding and a deep lug pattern for optimal traction in off-road, mud and gravel conditions.
Continental also announced two new bus tires. The new Conti Urban HA3 all-position and steer tire capitalizes on the increase in American urban bus traffic with a specialized compound for prolonged mileage performance with excellent driving characteristics.
Available now in sizes 275/70R22.5 (22/32" tread depth) and 305/70R22.5 (23/32" tread depth), Conti Urban HA3 features an increased sidewall gauge and durable new casing construction as well as a comfortable and quiet tread pattern.
"With the addition of these new tires, we are continuing to reach our promise of the lowest overall driving costs for commercial vehicle operations. If a fleet is searching for application specific coverage that meets their driving needs, Continental's new generation of truck and bus tires is providing the answers they need to optimize their tire performance," said Alex Chmiel, Continental's director of marketing for commercial vehicle tires – the Americas.
Category: MATS, Wheels & Tires