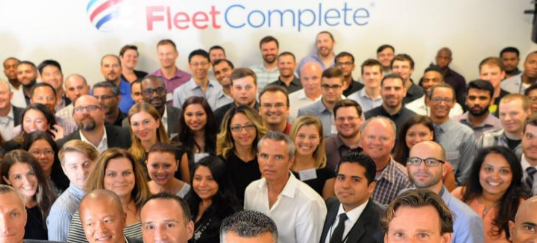 Fleet Complete® growing tech company in the connected vehicle space, has finalized its previously announced investment partnership agreement with Ontario Teachers' Pension Plan
In November 2018, Ontario Teachers', Canada's largest single-profession pension plan, agreed to acquire equity in Fleet Complete from existing investors, including funds managed by Madison Dearborn Partners ("MDP"), a leading private equity firm based in Chicago. With the support of Ontario Teachers' and ongoing partnership with MDP, Fleet Complete's management team will continue to execute on the company's global growth ambitions. MDP remains a significant investor in Fleet Complete.
Established in the technology industry for twenty years, Fleet Complete has one of the leading and most comprehensive connected vehicle platforms globally, helping small to medium-sized businesses and large enterprises improve their daily operations. Serving approximately 500,000 subscribers around the world, Fleet Complete harnesses state-of-the-art technology and partnerships with leading global OEMs to provide some of the most innovative solutions for clients.
Financial terms of the transaction were not disclosed.
Fleet Complete® is a leading global provider of connected vehicle technology, delivering mission-critical fleet, asset and mobile workforce management solutions.
Category: Connected Fleet News, Featured, Fleet Tracking, General Update, News