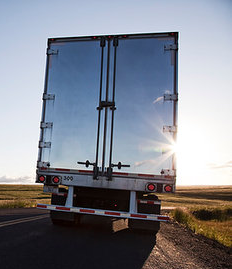 Down 35% Month-over-Month and Nearly 50% Below Last Year, While Production Surges
Preliminary estimate for March 2019 net trailer orders is 15,600 units according to ACT Research. Final volume will be available later this month. Our methodology allows us to generate a preliminary estimate of the market that should be within +/- 3% of the final order tally.

"It appears that the industry entered a bit of a holding pattern in March, as order volume declined significantly from both the previous month and this time last year. Net orders dropped 35% from February and were approximately 48% below a year ago," said Frank Maly, ACT's Director of CV Transportation Analysis and Research.

Maly added "Although current backlogs consume the majority of available build slots this year, particularly in the dry van and reefer segments, we continue to hear that OEMs are reluctant to fully open the 2020 orderboards. Their concerns center around materials and component pricing, which would obviously have measurable impact on future pricing. While some fleets appear to be willing to extend commitments, others might be waiting, monitoring current market conditions. Also worth noting, given extended backlogs, OEMs are pushing to deliver trailers as quickly as possible; preliminary information indicates production crossed the 30k unit mark last month for only the second time in industry history."
Category: Featured, General Update, News