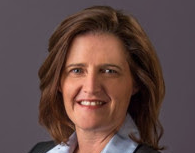 MercuryGate International, Inc., a leading independent provider of SaaS-based transportation management system (TMS) solutions, announced Beth Hendriks has joined MercuryGate as Chief Technology Officer to focus on technology development at MercuryGate.
Hendriks will begin her role on January 14, 2019. As CTO at MercuryGate an will be responsible for MercuryGate's technology infrastructure and drive our product roadmap with a focus on efficiency and throughput.
Hendriks will be based at MercuryGate headquarters in Cary, NC.
Hendriks joins MercuryGate after a successful career at Oracle as a cloud strategist and business architect. Before that, she was at SciQuest/JAGGAER as SVP and Chief Technology Officer where she directed research and development, production infrastructure and support, as well as Corporate IT. She has also had senior leadership roles at EMC and NetApp.
Category: General Update, News, People