Minimizer is releasing new Custom Molded Floor Mat kits designed to fit eight different International trucks, including the 5900i, 9200i, 9400i, and 9900i models.
"We've had Floor Mats for the ProStars and LoneStars for a while, and lots of the vocational models too, but it's exciting to know that we now have Floor Mats for some of International's most popular models," Minimizer CEO and Chief Visionary Craig Kruckeberg said. "Our Custom Molded Floor Mats are designed to be a perfect fit, which can be tough logistically, but I'm proud to say our R&D team has pulled it off."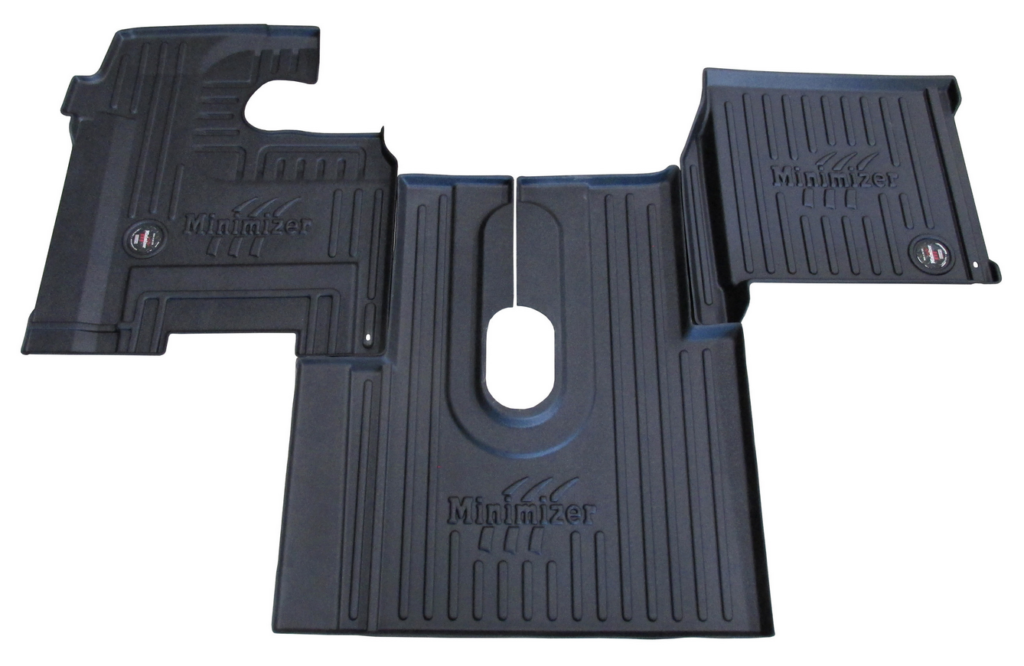 This particular release proved challenging. Numerous factors influenced the need for 12 different Floor Mat molds to cover the eight International models.
"The differences between cabs can be so small, such as transmission type and gearshift location," Kruckeberg said. "We have to take every little thing into account. Otherwise, the result would not meet our standards."
Leveraging almost 40 years of manufacturing experience, Minimizer is a leader in poly semi truck fenders and integrated bracket kits — guaranteed for life.
The company also manufactures light kits, mud flaps, tool boxes, tire masking kits, work benches and other accessories.
More at: www.minimizer.com.
Category: Driver Stuff, General Update, News