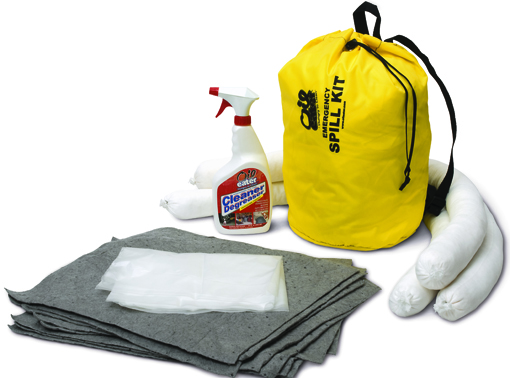 A new, all-in-one emergency clean-up system for hazardous chemical spills has been introduced by Kafko International.
Called Oil Eater Transportation Spill Kit, it includes an eco-friendly Oil Eater Original cleaner-degreaser for cleaning surfaces after absorption  of a spill. The kit comes in a compact, water-resistant storage bag that fits easily inside a vehicle.  According to Kafko, it is designed to help drivers comply with DOT requirements and absorbs 5.6 gallons.
Everything needed to handle the first response to a hazardous spill situation is included: gloves, universal pads, snakes, high-temp disposal bags and instructions. More information at www.oileater.com.
Category: General Update, Safety, Shop Stuff