Courtesy of Associated Press: The price of oil finished with a fourth-straight weekly gain after rising a penny on Friday.
After a big spike in oil prices since late June, a weekend road trip will cost many Americans more than it has in four months.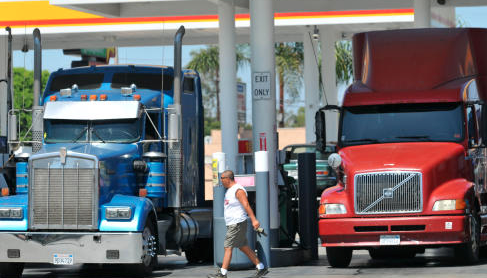 Benchmark crude for August delivery rose 1 cent to close at $108.05 a barrel on the New York Mercantile Exchange. Oil gained $2.10 a barrel this week.
Signs of an improving U.S. economy have helped push the price of oil to the highest level in 16 months. On Friday, oil rose to $109.32, the highest price since March 1, 2012, before pulling back.
Oil has jumped 15 percent since June 21, when it traded at $93.69, and has pulled up the price of gasoline along with it. Gasoline futures have gained 13 percent in the same period. The average price of a gallon of gasoline is $3.67, the highest price to start a weekend since March 22.
Oil prices have gained support from improved hiring and manufacturing activity in the U.S. A sharp drop in the nation's crude oil supply, signaling an increase in demand, has also boosted energy prices.
Recent gains by West Texas Intermediate, the benchmark oil grade traded on the Nymex, have erased the spread to the Brent contract traded in London from over $13 in April. Brent crude, the benchmark for many international types of oil, was down 63 cents to finish at $108.07 a barrel on the ICE Futures exchange.
Analysts say the U.S. benchmark appears overpriced at the current level, but caution against betting on a near-term drop.
Jim Ritterbusch, president of Ritterbusch and Associates, calls levels above $106 a "mispriced high" considering that U.S. demand growth is a modest 0.5 percent while U.S. crude production is up 15 percent year over year. But he says that's no guarantee the price will decline.
In other energy futures trading on the Nymex:
Wholesale gasoline added 1 cent to end at $3.12 a gallon.
Heating oil fell 1 cent to finish at $3.09 a gallon.
Natural gas fell 2 cents to end at $3.79 per 1,000 cubic feet.
Category: Fuel & Oil, General Update