The EV charging industry is definitely getting energized according to one leading player, ClipperCreek, and with good reason.
Transportation is the largest source of greenhouse gas emissions in California. The state is now pushing for a large increase in the adoption of electric vehicles with a goal of 1.5 million zero emission vehicles on our roads by 2025.
Consider thise: The California Public Utilities Commission (CPUC) recently approved a three-year program to install Level 2 electric vehicle (EV) chargers at multi-unit dwelling and workplaces between 2018 and 2020. If you have at least 10 parking spots that can be used, this program provides an opportunity to contribute to California's energy goals, while also improving your property.
Cost savings: PG&E pays for the infrastructure and a portion of the charging equipment.
Employee and tenant satisfaction: Attract and retain employees or tenants by offering EV charging.
Climate action: Support California's greenhouse gas reduction goals by promoting the transition to low emission transportation.
Public health: Help improve air quality in California by reducing tailpipe emissions.
So who is eligible?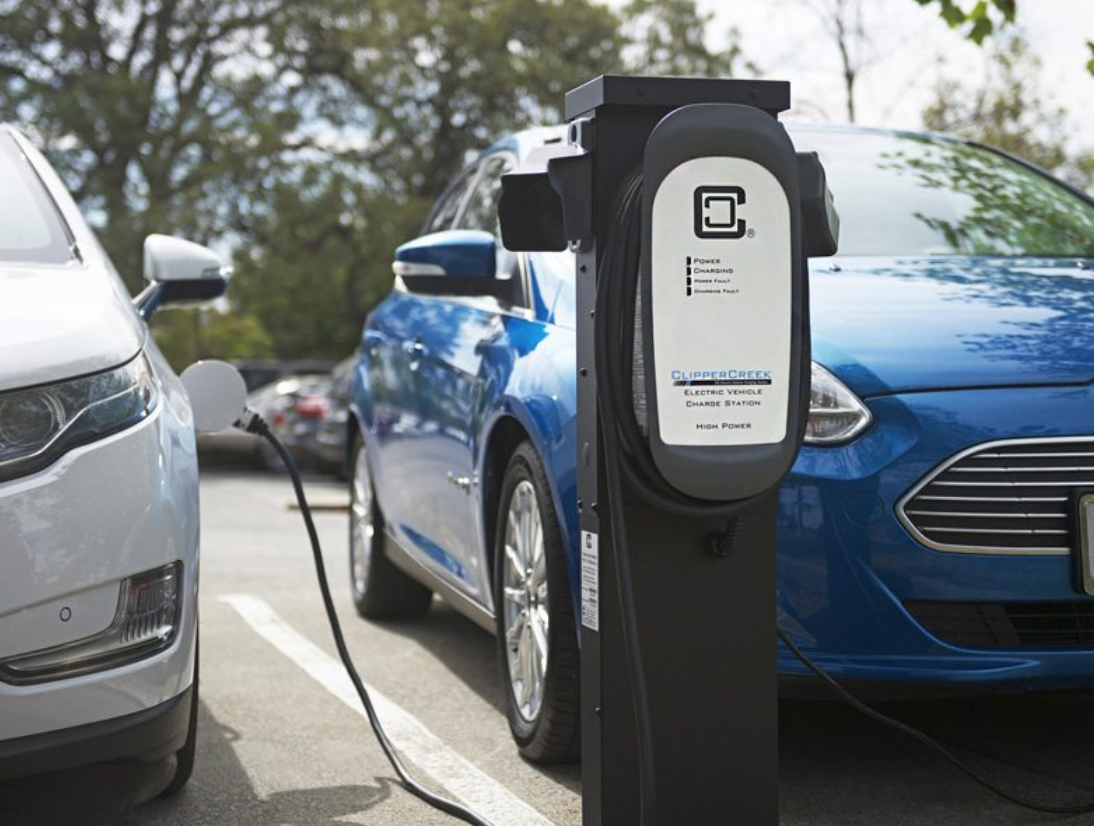 The first step towards applying to be part of the PG&E EV Charge Network program is determining your eligibility. All sites must satisfy the following criteria:
Live in PG&E service territory:
Be either a multi-unit dwelling (apartment complex, condo, mixed use building or a  workplace (office building, office park, government facility)
Be willing to install at least 10 adjoining EV parking spaces.
Be willing to sign the PG&E EV Charge Network program's terms and conditions.
Sign a contract with Liberty Plug-ins
After confirming that you satisfy the eligibility criteria noted above, fill out a ClipperCreek contact form below and the company will contact you to help you through the rest of the process including:
Help you determine your ownership model. The chargers can be owned by you or PG&E and we can help you decide which option is best for you.
Help you evaluate and determine your budget for chargers. Upfront costs range depending on the options chosen. The Liberty / ClipperCreek solutions can offer very low to no upfront costs.
Help you apply. Review your application to be sure you've filled it out correctly and answer any questions you have during the process.
So, charge up today!
PG&E's EV Charge Network Program is helping accelerate California's transition to a clean transportation future by offering electric vehicle charger installation at select locations in PG&E's service territory. The Liberty and ClipperCreek solution will have very low to no upfront costs.
EV Charge Network Program Key Features:
PG&E will pay for, own, maintain and coordinate construction of infrastructure from the transformer to the parking space (approximately 60-80% of the total project cost).
The Liberty/ClipperCreek configuration will qualify for a rebate of approximately $1500 per connector, depending on options. Some solutions will have very low to no upfront costs.
In addition to the infrastructure, a portion of the charging equipment cost will be paid for by PG&E.
Program participants can bill drivers or offer charging for free. They also define access to the chargers, making them available to employees, fleet vehicles or the public.  More here.
Category: Featured, General Update, Green, News