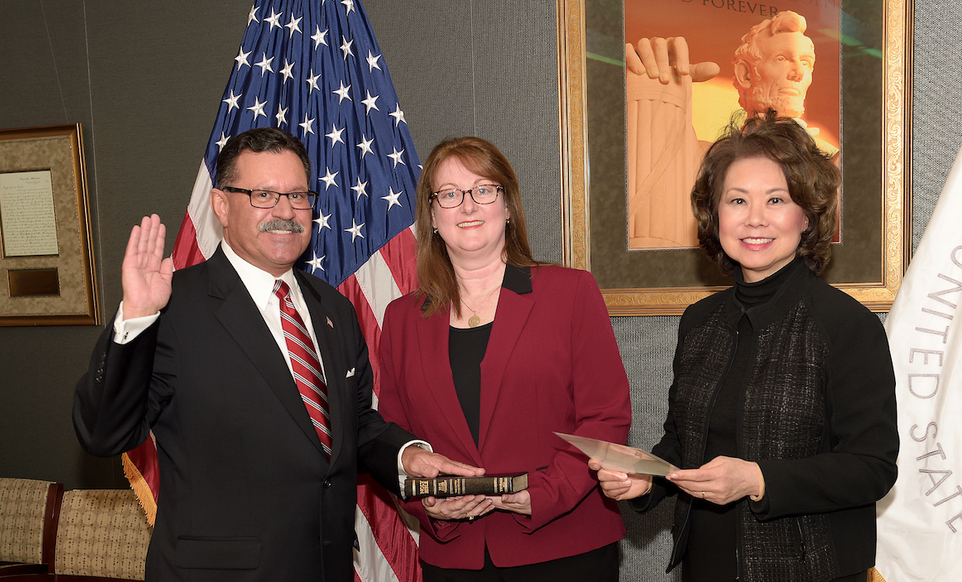 U.S. Transportation Secretary Elaine L. Chao has sworen in Raymond P. Martinez as the sixth Administrator for the Federal Motor Carrier Safety Administration (FMCSA).
"Ray's years of experience promoting traffic safety at the state level, as well as his knowledge of the commercial motor vehicle industry, will help FMCSA fulfill its critical mission of improving truck and bus safety," said Secretary Chao.
Martinez most recently served eight years as the New Jersey Motor Vehicle Commission's Chairman and Chief Administrator where he oversaw the agency's 2,500 employees and a $330 million annual operating budget with more than $1 billion in annual revenue. Martinez advised the governor and state legislature on all areas of motor vehicle transportation and traffic safety and was responsible for developing the agency's regulatory and legislative agenda and all project prioritization.
Martinez is a former Commissioner of the New York State Department of Motor Vehicles, and also served at the U.S. Department of State.