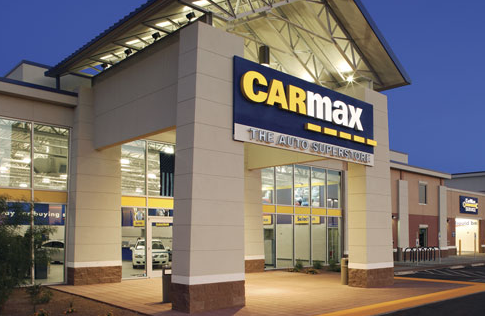 The Kerrigan Auto Retail Index was down 6.43% for the month of December, outperforming the S&P 500 Index, which decreased 9.18%.
Each component stock was down for the month of December. Sonic Automotive posted the largest loss of 12.86%, followed by Lithia Motors (-7.72%), Penske Automotive Group (-7.52%), CarMax (-6.60%), Group 1 Automotive (-6.19%), AutoNation (-3.85%) and Asbury Automotive Group (-3.56%).

The significant downturn in equity values contradicted generally strong industry results for December. US auto sales beat expectations and rose 2.2% in December, which finished the year off with a 0.6% increase in overall volume. December sales of 1.639 million represented the second best month of the year and resulted in a 2018 seasonally adjusted annualized rate (SAAR) of 17.72 million units. Total vehicle sales for the full year were 17.33 million, which makes 2018 the fourth-biggest year on record, and the fourth year in a row that sales have exceeded 17 million units.
"New vehicle sales were surprisingly strong in 2018 despite late cycle headwinds from higher interest rates and more nearly-new competition in the used market," according to Cox Automotive chief economist Jonathan Smoke. "The key positive factor was stimulated demand from tax reform, which strengthened retail demand as the year progressed and also enabled strong gains in fleet sales."
CarMax reported quarterly results in December with revenue up 4.6% to $4.30 billion. Total unit sales rose 2.3%, while comparable same-store unit sales was down 1.2%. CarMax Auto Finance (CAF) income increased 6.7% to $109.7 million. Net earnings increased 27.9% year-over-year to $190.3 million and net earnings per diluted share increased 34.6%. "We are pleased to report solid growth in both pre-tax earnings and earnings per share, despite having soft comparable store used unit sales this quarter," said Bill Nash, president and chief executive officer. "This is a testament to the strength of our diversified business model. We are also excited to introduce our omni-channel experience in Atlanta, where consumers can now customize their car buying experience, whether they want to buy a car completely from home, in-store or, most importantly, through a seamlessly integrated combination of online and in-store experiences."
Other significant industry data include:Per JD Power, the average new vehicle retail transaction price in December was $34,292, a record for the month of December.Trucks & SUVs accounted for 72.3% of new vehicle retail sales through December 16th, the highest level ever for December and the third consecutive month above 70%.
Fleet sales are expected to be 285,200 units in December, up 2.7% from December 2017. Fleet volume is expected to account for 18% of total light vehicle sales in 2018, up from 17% in 2017.
Consumers were on pace to spend $44.9 billion on new vehicles in December, which is up approximately $600 million from last year's level.
Average incentive spending per unit in December was $4,098, down from $4,261 during the same period in 2017.
2018 – The Year in Review
For the full year of 2018, The Kerrigan Index™ was down 17.70%, while the S&P 500 Index was only down 6.24%, representing significant underperformance by The Kerrigan Index to the overall market.
Each of The Kerrigan Index's component stocks was down in 2018, with four stocks losing more than 25% in value; Lithia posted the largest loss of 36.65%, followed by Group 1 Automotive (-31.83%), AutoNation (-31.46%) and Sonic Automotive (-26.19%).
Penske Automotive Group was down 16.63% and CarMax lost 7.41%. Asbury Automotive Group finished down just slightly at 1.93%.
Overall, auto retail sales posted a very strong year with total unit sales of 17.33 million, exceeding most industry forecasts. This reflects the 4th year in a row of SAAR over 17 million units. Higher fleet deliveries, low unemployment, US tax reform and Tesla's rapid production ramp-up are among the reasons sales likely increased in the face of rising interest rates and vehicle prices, according to industry analysts.
"There is no denying 2018 was a very good year for the US auto industry," Cox's senior economist, Charlie Chesbrough stated. "A SAAR above 17 million signals a very strong market. Many economic factors pointed to a slowdown in the second half of the year, but sales remained in high gear, and it looks like they will finish that way as well."
Much like 2017, 2018 started on a positive note after December 2017 sales exceeded expectations. This, coupled with corporate tax reform, resulted in The Kerrigan Index posting its strongest month of the year in January, up 11.9%. January's strong performance was followed by the biggest sell-off of the year in February, with The Kerrigan Index down 13.6%, triggered by a soft sales month. The Kerrigan Index traded generally in line with the overall market through the 2nd quarter and into August, but then posted four straight months of losses September through December 2018, down in September (-6.0%), October (-7.7%), November (-4.0%) and December (-6.4%) for a cumulative annual decline of 17.7%. Notwithstanding these declines, component stocks continued to post strong earnings growth throughout 2018. In fact, six of the seven component stocks posted strong increases in earnings in their most recent quarterly earnings, with Lithia up 79%, Asbury up 44%, Penske up 38% and CarMax up 28% year-over-year. However, the broader market concerns over rising interest rates and fears of US macroeconomic recession overpowered strong earnings to bring down equity values.
Looking ahead to 2019, most early forecasts see total industry sales coming in at 16.8 million to 17.0 million units, with some estimates as low as 16.7 million units. While interest rates are rising and used vehicle supplies are growing, new vehicle sales continue to be supported by light truck demand, employment gains, healthy economic growth and low gasoline prices.
"Despite recent market turbulence, the data we have in hand suggests an economy that remains on solid footing heading into the new year," stated Ford chief economist Emily Kolinski Morris. "Consumers seem to be looking through market volatility to focus on continued positive job and income conditions."
"Even though 2018 is ending stronger than expected, there are a lot of reasons to approach 2019 with caution," Jeremy Acevedo, Edmunds' manager of industry analysis, said in a statement. "Automakers continue to rely heavily on upping fleet sales to mask eroding retail demand, and that's not a sustainable place to be. A record number of lessees returning to the market should help give dealers a boost in the New Year, but rising interest rates and vehicle costs are going to continue to give car shoppers pause and create uncertainty in the market."
At year-end, The Kerrigan Index was just shy of its January 2016 low (5.43% higher) and sits 38.8% below its April 2015 peak of 702.90. Uncertainty around SAAR growth and the potential for declining sales appears to be impacting the public auto retailers' valuations despite strong current industry earnings.
Category: General Update, News