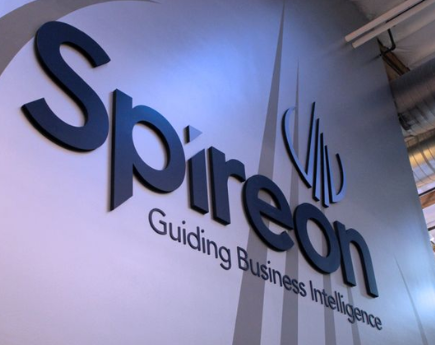 Most awarded company in vehicle telematics honored by Compass Intelligence Awards for the third time since 2016
Spireon, the vehicle intelligence company was named IoT Vehicle Telematics Company of the Year in the 2019 Compass Intelligence awards. Selected by a judging panel of more than 40 industry-leading journalists, editors and analysts covering technology, the internet of things (IoT), mobile devices and software, Spireon was recognized for its persistent innovation in aftermarket telematics services.
"Making our customers successful is what drives innovation at Spireon," said Kevin Weiss, CEO of Spireon. "The introduction of apps like GoldStar Connect and Kahu My Dealer, along with ground-breaking new hardware, have launched us into an era of industry firsts. It's an honor to be awarded for the third time in four years in the Compass Intelligence Awards program, as we strive to create unique solutions that let businesses run smarter and people drive safer."
In 2018, Spireon became the most awarded company in vehicle telematics, winning eight industry awards. The Compass Intelligence Awards recognized Spireon as the IoT Vehicle Telematics Company of the Year, and Spireon was also named Most Innovative Company of the Year in the Best in Biz Awards. Its NSpire platform was awarded Gold for Most Innovative Service of the Year in the 2018 One Planet Awards, and Silver for new Product or Service of the Year in the American Business Awards. FleetLocate was named Product of the Year by the Business Intelligence Group's BIG Awards for Business, and the company earned a Silver award in the 2018 Stevie Awards for Sales & Customer Service, among other successes.
"It's amazing to witness the success of Spireon as it showcases state-of-the-art telematics solutions and wins this award for the second year in a row. Spireon advances vehicle intelligence across fleets, dealers, lenders, and assets, which elevates the company among all others," says Stephanie Atkinson, CEO of Compass Intelligence.
Category: Connected Fleet News, Featured, Fleet Diagnostics & Software, Fleet Tracking, General Update, News