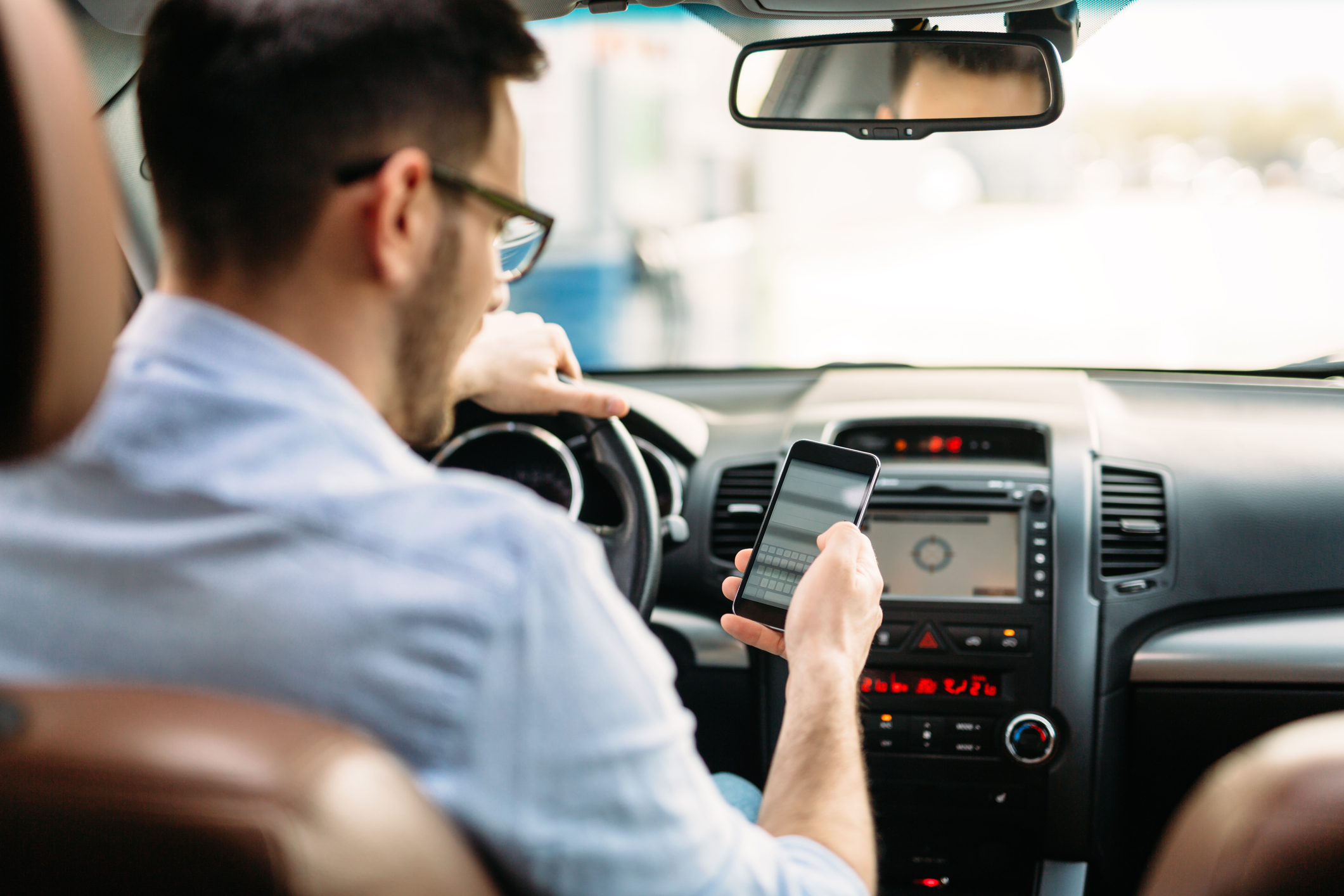 A survey of more than 1,000 Washington, D.C., area drivers who travel the Interstate 395 corridor shows that 90% drivers, yes 90%! — self-report engaging in a number of distractions while behind the wheel.
Following the survey findings, Transurban, operator of the 495 and 95 Express Lanes, and the Virginia Department of Transportation announced the launch of a 2018 "Orange Cones. No Phones." campaign to reduce distracted driving within the 395 Express Lanes work zone.
According to Jennifer Aument, president, North America, Transurban, "We need the help of drivers to create a safer work zone to ensure on-road construction crews and other travelers are getting where they need to go safely."
The top three cellphone distractions reported among D.C. area motorists were using a phone to talk, checking GPS or travel planning, and reading a text message. Despite growing research that finds holding a conversation on a cellphone is still dangerously distracting*, more than half of area drivers report feeling unconcerned about using their phones to talk while behind the wheel. The "Orange Cones. No Phones." campaign aims to improve safety by reducing distracted driving within the 395 Express Lanes work zone.
"In 2017, distracted driving accounted for almost 25 percent of traffic fatalities," said Shannon Valentine, Virginia Secretary of Transportation. "In work zones alone, VDOT recorded 2,666 crashes resulting in 1,329 injuries and 12 fatalities. The lives lost were completely preventable. We must continue to engage the public about the dangers of distracted driving. The 'Orange Cones. No Phones.' campaign is an important component to help deliver safety on our roads and reduce incidents."
The survey** conducted in March 2018 finds:
Nine out of 10 motorists say they have used a cellphone while driving.
One in five drivers who have had an accident or near accident claim it was due to cellphone use.
Nearly three out of four motorists say they keep their phone close when driving, and one in six have it in their hand.
Fifty-four percent of drivers admit to using a cellphone at least occasionally while driving.
One-third of drivers in the survey said the last time they used their phone while driving was "today."
One-third of drivers feel "it's OK" to use a cellphone while stopped at a red light, a stop sign or in traffic.
Compared to a similar survey of area drivers in 2014***, hands-free talking while driving increased by 14 percent, with 53 percent of drivers in March 2018 now admitting to doing it.
One in four people admit that using a cellphone for activities other than conversations while driving is "frightening."
Seven out of 10 drivers say they stop cellphone use while driving after seeing a sign advising them to do so.
Seeing a police officer causes 78 percent of drivers to stop cellphone use while on the roads.
"As the first responders to many of these crashes, we understand the serious consequences of distracted driving," said Colonel Gary T. Settle, Virginia State Police superintendent. "Safety is our number one concern, and we are pleased to support this program to educate and increase awareness with drivers across the region to help cut down on distracted driving."