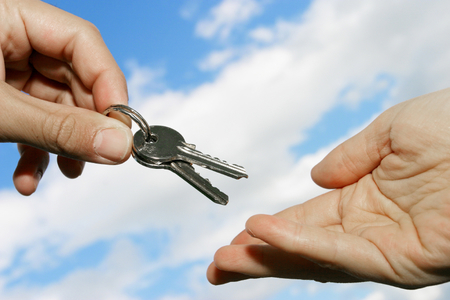 Lawmakers on Capitol Hill have proposed a way to ease America's urgent shortage of long-haul truck drivers: allow certified teenage drivers to cross state lines in their 18-wheelers.
OK, we know what you're thinking: I have teenage children and…But, hold on for a moment and read on.
DRIVE-Safe (Developing Responsible Individuals for a Vibrant Economy Act), from Reps. Duncan Hunter (R-Calif.) and Trey Hollingsworth (R-Ind.), would scrap a federal rule that bans drivers under 21 from transporting goods outside the state where they're licensed, lowering the legal age to 18.1 "This legislation," said John Kearney, CEO and President, Advanced Training Systems, "will help train drivers to a level far and above current licensing standards. It creates opportunity while reinforcing a culture of safety."
Kearney, whose company is a leading designer and manufacturer of driver training virtual simulators, among other applications, notes that his is not a universally held opinion. The Owner-Operator Independent Drivers Association (OOIDA), for example, while acknowledging the existence of a serious shortage of truck drivers—the U.S. trucking industry will need to hire almost 900,000 new operators over the next decade simply to maintain the current workforce2—has come out against the legislation. Todd Spencer, acting president of OOIDA, said, "We think it's irresponsible to put young drivers behind the wheel of a truck in order to avoid addressing the real problems. The focus should instead be on fixing the staggering turnover rate with better pay and working conditions."3
Safety groups have also slammed the plan, arguing that long-haul rides are riskier for drivers with less experience. Henry Jasny, vice president and general counsel for Advocates for Highway and Auto Safety, a group that works to reduce highway accidents, said teenagers need more time to master 80,000-pound vehicles. His organization also insists that the presence of younger long-haul truckers on the highway will cause insurance costs to increase. "Younger drivers have higher crash rates," Jasny said. "We have concerns about younger people who have less experience going from state to state, from rural to urban areas."4
The DRIVE Safe Act would require teenagers to log 400 hours of on-duty driving and 240 hours of working with an experienced driver in the passenger seat before being licensed to cross state lines. "This legislation," said Mark Allen, president and CEO of the International Foodservice Distributors Association, "creates opportunity while reinforcing a culture of safety to provide our nation's youth with the critical skills they need to operate a truck in the 21st century."5
Trucking customer groups also argue that the mere fact of today's driver shortage—which could be at least partially alleviated by opening a well-paid, worker-hungry career field to younger applicants—tends to aggravate some of the issues that organizations like the OOIDA are concerned about. Some retailers, like Walmart and Kroger, have begun fining suppliers for late deliveries. Kroger charges suppliers $500 per day for deliveries made past a two-day window while Walmart levels monthly fines against companies that are worth 3% of the value of each late or incomplete shipment. And, say retailers, they have little choice. According to the Food Marketing Institute, grocers lose $75 billion per year in sales—10% of the industry total—due to out-of-stocks and unsaleable goods, often the result of late deliveries.6
"The fleet owner's organizations have real issues," said Kearney. "There is burnout among drivers, and there is a lot of pressure being put on the trucking industry by shipping cost expectations. These issues need to be addressed and, to the extent possible, resolved. But there is also a severe driver shortage, there is unemployment among young people, and there is a distinct shortage of secure, well-paying jobs that don't require a college degree."
Advanced Training Systems has developed advanced simulation technology and training that can help train new operators—safely—to deal with any on-the-road situations they may encounter. That, coupled with the training and preparation specified in the DRIVE-Safe Act, can turn out a new generation of safe, professional, and much-needed drivers.
Category: Featured, General Update, News, Safety, Training