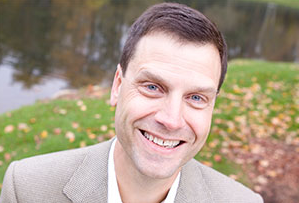 Enterprise Logistics Provider's Top Finance Executive Succeeds Retiring Leader
Transportation Insight announces that Rennie Faulkner has been appointed Chief Executive Officer of the Transportation Insight Division of TI Holdco. He has served as Transportation Insight's Chief Financial Officer since 2010 and will continue as TI Holdco's CFO. Faulkner succeeds President and CEO Chris Baltz who will retire after more than 25 years in executive leadership positions in supply chain, logistics and transportation management. TI Holdco also acquired a majority interest in Nolan Transportation Group ("NTG") in December 2018.
"With his experience as CFO for two publicly traded companies and his investment banking background, Rennie has brought a distinct set of skills to Transportation Insight over the past nine years," says Transportation Insight Founder and TI Holdco Chairman Paul Thompson. "His finance and transaction expertise proved especially valuable as our level of M&A activity accelerated in 2014, and over the years he has built a deep understanding of all aspects of our business. I am excited that Rennie is now taking on the CEO role for this next chapter of our company's growth."
As Transportation Insight's Chief Financial Officer, Faulkner has been a key member of the executive management team that has seen the Company's gross revenue grow from $296 million in 2010 to $2.3 billion in 2018. During this growth phase, Faulkner's responsibilities included significant involvement in multiple acquisitions as well as two private equity transactions, including the Company's current partnership with San Francisco-based private equity firm Gryphon Investors that formed in 2018.
"I cannot think of a more exciting time to serve as Transportation Insight's CEO. Our clients across multiple industries are recognizing that a modern, efficient supply chain is a competitive necessity. Our associates are making a difference in our clients' businesses every day, and our team is energized by the opportunities ahead of us," says Faulkner, whose executive responsibilities during his tenure have included Information Technology and Organizational Development in addition to financial leadership duties. "It has been a privilege to serve alongside Chris. His focused leadership has been a vital part of positioning our company as a true leader in the North American logistics marketplace."
"During his nearly decade-long tenure, Chris has made a significant impact on Transportation Insight. From his initial role as Chief Strategy Officer to his six years as CEO, where he has led our company through tremendous growth and the completion of two private equity transactions, we're grateful for Chris's leadership and dedication to our customers and our associates," Thompson says. "We wish Chris the best during his next phase of life, and we are delighted that Rennie has agreed to continue his proven leadership as we enter the next phase of Transportation Insight's growth."
Category: Featured, General Update, Management, News, People