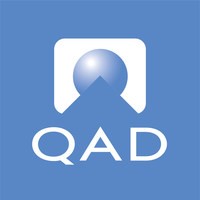 Global parts distributor will deploy QAD Precision across all its operations
QAD Precision provider of global trade management and transportation execution software, has announced that TVH Parts has selected the QAD Precision Transportation Execution solution across all their operations. QAD Precision is a division of QAD Inc.
TVH Parts, one of two TVH Group business units, is a global business operating from 65 sites and headquartered in Waregem, Belgium. The company supplies material handling, industrial equipment and agricultural equipment parts. TVH Parts operates in 172 countries and has more than 25,000 customers.
QAD Precision Transportation Execution is live at TVH Parts facilities in the United States and Canada. The solution is also currently deployed at TVH Russia, TVH Australia, TVH New Zealand and TVH Mexico. Integrating to the TVH ERP solution, QAD Precision Cloud solution seamlessly connects TVH distribution operations to global and regional carrier networks, thereby simplifying the shipping process and reducing the complexity associated with carrier connectivity.
Further deployments at TVH Parts' facilities in Asia, Africa and Europe are scheduled to take place in the upcoming months. In addition, the company will roll out QAD Precision Transportation Execution at their tractor parts company, Bepco Group, with the first go-live planned for Bepco Parts in Belgium in 2019.
"It is our intention to roll out QAD Precision throughout the entire TVH Group of companies, which will allow us to print transport labels via QAD Precision for more than 2 million shipments per year," said Herbert Sercu, corporate traffic manager, TVH Parts.
Category: Equipment, Featured, Fleet Maintenance, General Update, News, Shop Stuff