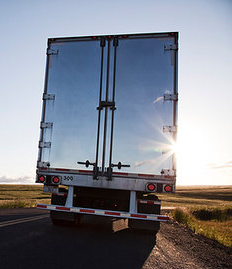 US trailer order volume came in below previous year volume for the third straight month in February
OEMs still booked nearly 24,000 net orders during the month, according to this month's issue of ACT Research's State of the Industry: U.S. Trailer Report. Near-record backlogs have filled 2019 build slots for many OEMs, and there continues to be some resistance toward booking orders into next year.

"While demand remains, we've heard OEM receptivity toward orders is mixed," said Frank Maly, Director–CV Transportation Analysis and Research at ACT Research. He continued, "Some are declining additional commitments, while other trailer manufacturers are accepting orders, but with pricing 'to be determined,' as a result of the uncertainty surrounding future component and material costs."

Additionally, Maly said, "Cancellation penalties have also entered the negotiations, as OEMs seek to both discourage speculative ordering and ensure that backlog 'out-months' remain firm." Further, the report noted that ACT expects a slowing economy later in the year, likely resulting in lower freight rates and lower demand for freight transport. Meanwhile, cancellations remain near the top of the normal range, and the backlog-to-build ratio closed February at 8.2 months.
ACT Research is recognized as the leading publisher of commercial vehicle truck, trailer, and bus industry data, market analysis and forecasting services for the North American and China markets
Category: Cab, Trailer & Body New, Featured, General Update, News