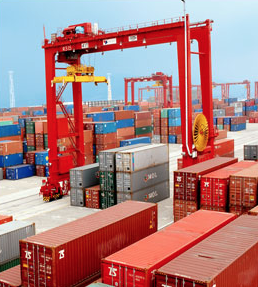 Universal Logistics Holdings, Inc. (NASDAQ: ULH), a leading asset-light provider of customized transportation and logistics solutions, announced its acquisition of Deco Logistics, Inc. (which conducts business as Container Connection) and Oaktree Logistics, Inc. (collectively "Container Connection").

Concentrating on the retail and manufacturing industries, Container Connection has been providing full-service harbor drayage to the Ports of Los Angeles and Long Beach, California for more than 25 years. 
Headquartered in Riverside, California, Container Connection offers its drayage services by utilizing a network of over 230 independent contractors to customers that are primarily located within the Inland Empire and Central Valley areas.  Container Connection also offers warehousing, secured parking and yard space at its 18.5-acre facility.  For the year-ended December 31, 2017, Container Connection reported total operating revenues of $55.5 million. Container Connection will operate as a subsidiary of Universal Intermodal, Inc., and the transaction is expected to be immediately accretive. 
"It's been quite an exciting year for Universal," stated Jeff Rogers, Universal's Chief Executive Officer.  "Container Connection represents the fourth strategic acquisition we have made in the intermodal space in 2018, and we continue to actively review other strategic acquisition opportunities.  Complementing our local drayage service to the Ports of L.A. and Long Beach, the acquisition of Container Connection ties together the Inland Empire for a comprehensive Southern California intermodal strategy." 
The cash purchase price was $60 million, subject to customary post-closing adjustments. Global Capital Markets served as exclusive financial advisor to Container Connection. Dykema served as Universal's legal advisors on the transaction.
Category: Featured, General Update, News