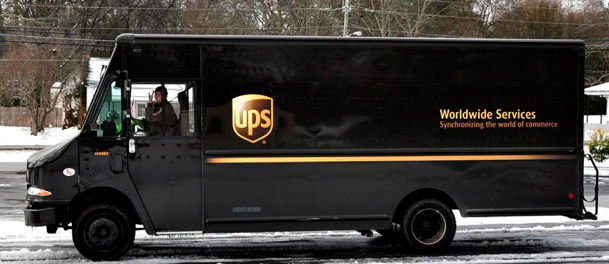 UPS (NYSE:UPS) has  released details regarding fourth quarter 2013 results in which diluted earnings per share totaled $1.25, a $0.07 decline from 2012 fourth quarter adjusted results.
Average daily package volume increased 6.0%, as total deliveries in December surged 20%. Significantly higher than predicted volume and inclement weather contributed to excess operating costs in the U.S., negatively affecting results.
During the fourth quarter 2012, UPS reported a diluted earnings per share loss of $1.83, due to an after-tax, non-cash charge of $3.0 billion to account for a mark-to-market pension adjustment.
"As the retail market shifts to a direct-to-consumer model, more and more companies are leveraging UPS solutions," said Scott Davis, UPS chairman and CEO. "As a result, we experienced an unprecedented increase in volume, exceeding even our most optimistic plans.
"The increased volume put a strain on our network, causing delays. In response, UPS deployed additional people and equipment, placing a greater emphasis on service than cost," Davis explained. "UPS will make the necessary investments and operational improvements to ensure we meet the needs of the marketplace."
The company expects full-year diluted earnings per share to be within a range of $5.05 to $5.30, an increase of 11%-to-16% over 2013 adjusted results.
UPS delivered 20 million packages per day during the fourth quarter. Total shipments in 2013 increased to 4.3 billion, a 3.9% improvement over 2012.
During the holiday period, global daily deliveries exceeded expectations by surpassing 29 million packages on five days, with peak volume exceeding 31 million on December 23. Also during this period, UPS experienced 10 days with delivery volume that exceeded the company's previous high.
Category: General Update