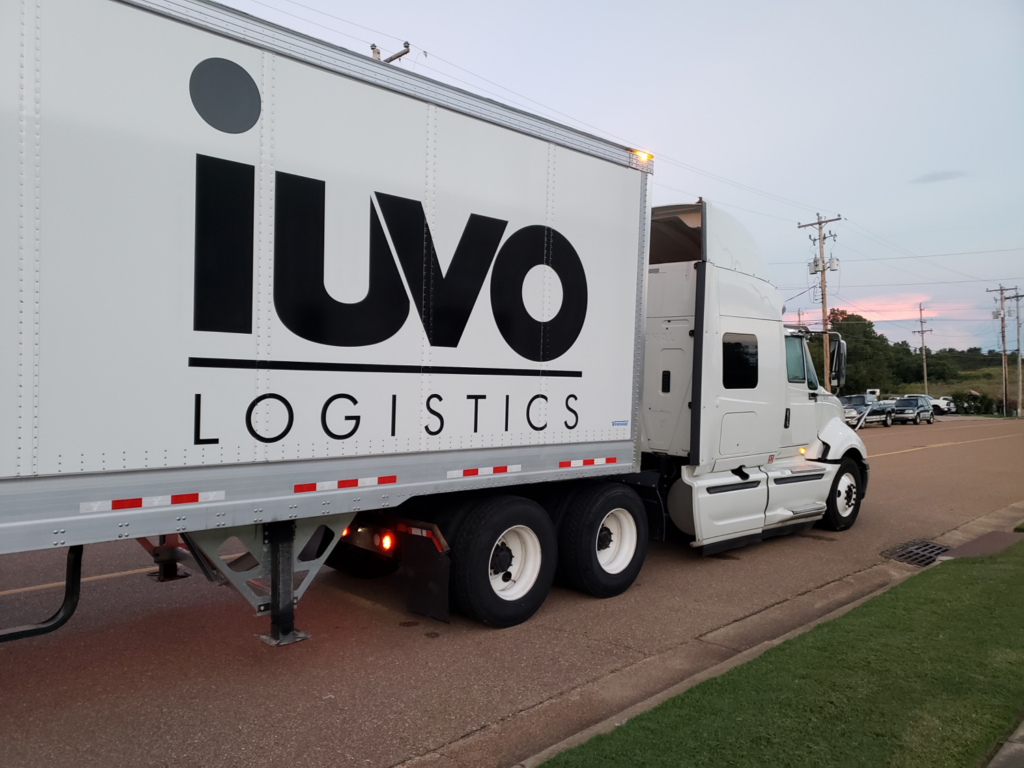 Based in Jackson, Tennessee, Iuvo Logistics is a rapidly growing regional carrier that utilizes late model tractors to pull food-grade dry vans, flatbed trailers for the steel and electric power
Inc. Magazine recently revealed that Iuvo Logistics LLC has made the highly respected Inc. 500 list for the remarkable third year in a row, ranking No. 446. The company also ranked No. 5 in the Midwest Region. Iuvo Logistics is a trucking, freight and logistics company that serves the food production, pharmaceutical, manufacturing, steel and airfreight sectors. The Inc. 5,000 list is the most prestigious ranking for the nation's fastest-growing private companies. The recognition represents a unique look at the most successful companies within the American economy's most dynamic segment — its independent small businesses. Iuvo's three-year revenue growth was an amazing 1,101 percent.
"We are focused on growth and this recognition from Inc. Magazine validates that our approaches are effective in our highly competitive trucking and logistics sector. Making this list three times puts us in a special category, especially after the challenging times we have faced," said Iuvo co-Chief Executive Officer David White. "Our entire team has worked hard to establish sustainable growth, and we are in a position to continue this trajectory."
"The Iuvo team, in the wake of the COVID-19 Pandemic, realized that mid-market to large-sized companies were critically underserved by the logistics industry. We embraced the challenges of the pandemic and leveraged our experience. We used our creativity and recommitted ourselves to serving our existing customers and finding new ones. Together, we never deviated from our core mission and our focus on safety and the well-being of our drivers. Our strategy allowed us to work through the pandemic safely and made us a stronger organization from the top-down and the bottom up," said Iuvo Logistics co-Chief Executive Officer James Dowd.
Not only have the companies on the 2021 Inc. 5,000 been very competitive within their markets, but this year's list also proved especially resilient and flexible given 2020's unprecedented challenges. Among the 5,000, the average median three-year growth rate soared to 543 percent, and median revenue reached $11.1 million. Together, those companies added more than 610,000 jobs over the past three years.
Complete results of the Inc. 5,000, including company profiles and an interactive database that can be sorted by industry, region, and other criteria, can be found at www.inc.com/inc5000. The top 500 companies are featured in the September issue of Inc., which will be available on newsstands in August.
"The 2021 Inc. 5,000 list feels like one of the most important rosters of companies ever compiled," says Scott Omelianuk, editor-in-chief of Inc. "Building one of the fastest-growing companies in America in any year is a remarkable achievement. Building one in the crisis we've lived through is just plain amazing. This kind of accomplishment comes with hard work, smart pivots, great leadership, and the help of a whole lot of people."
Category: Driver Stuff, Equipment, Featured, General Update, Management, News, People