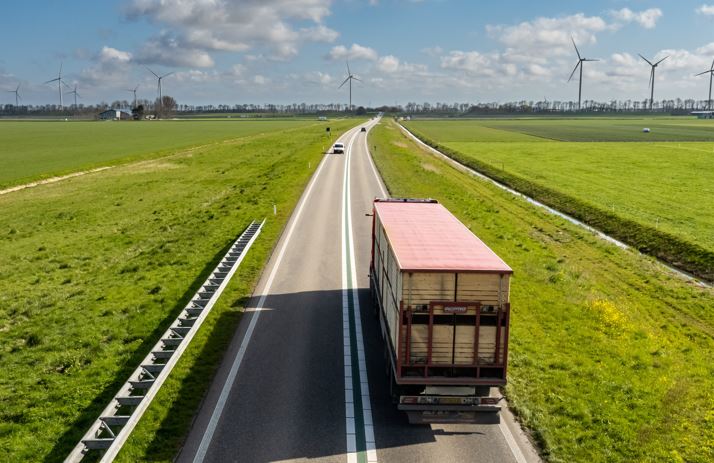 New offering delivers the reliability and efficiency of dedicated fleet service without the financial commitment or risk 
Freight coordination platform Leaf Logistics announced the launch of Flex Fleets. Leaf's multi-shipper dedicated fleets are the first of their kind, offering the same high level of service as traditional owned or leased fleets, with the agility to adapt to market demand. Shippers now have access to flexible dedicated service in several regions across the United States. Participating carriers and brokers benefit from coordinated multi-shipper tours with consistent schedules without having to repeatedly bid. 
"At Leaf, we're focused on giving our customers tools to make their job in freight transportation easier," said Anshu Prasad, CEO of Leaf Logistics. "Flex Fleets builds on this promise by offering shippers the benefits of dedicated service with the agility of market contracted freight. Shippers, carriers, and brokers are able to schedule fleets months ahead of time to lock in capacity and keep trucks moving, making their jobs easier through predictable, forecasted capacity."
Flex Fleets are an extension of Leaf's platform coordination and planning capabilities. The program leverages Leaf Adapt technology to analyze shippers' data and coordinate multi-shipper moves across the transportation grid. This eliminates empty miles associated with unloaded trucks driving on the road, which reduces shipping costs and removes the carbon emissions associated with unloaded trucking miles. Leaf's unique Flex contracting and fleet capabilities allow shippers to lock in longer-term contracts with favorable transportation providers.
For carriers and brokers, Flex Fleets offer a unique ability to secure work in a preferred domicile in a repeatable capacity. Carriers who participate in a Flex Fleet gain favorable schedules and lock in guaranteed work and rates for months or years at a time. This allows truck drivers to build a reliable income stream with a schedule they prefer.
"Sage Freight's foremost priority is our people – our brokerage team and the carriers we work with," said David Norman, COO at Sage Freight. "Access to consistent and desirable freight is exactly what we want to give our driver partners. Through our partnership with Leaf, we've been able to offer our carriers high-quality freight, predictable schedules, and coordinated multi-shipper moves that make empty backhauls a thing of the past."
Flex Fleets are live and will continue to roll out in major regions across the United States throughout the year.
Category: Accessories, Driver Stuff, Equipment, Featured, Fleet Tracking, Fuel & Oil, General Update, Green, News, Tech Talk, Tools, Vehicles