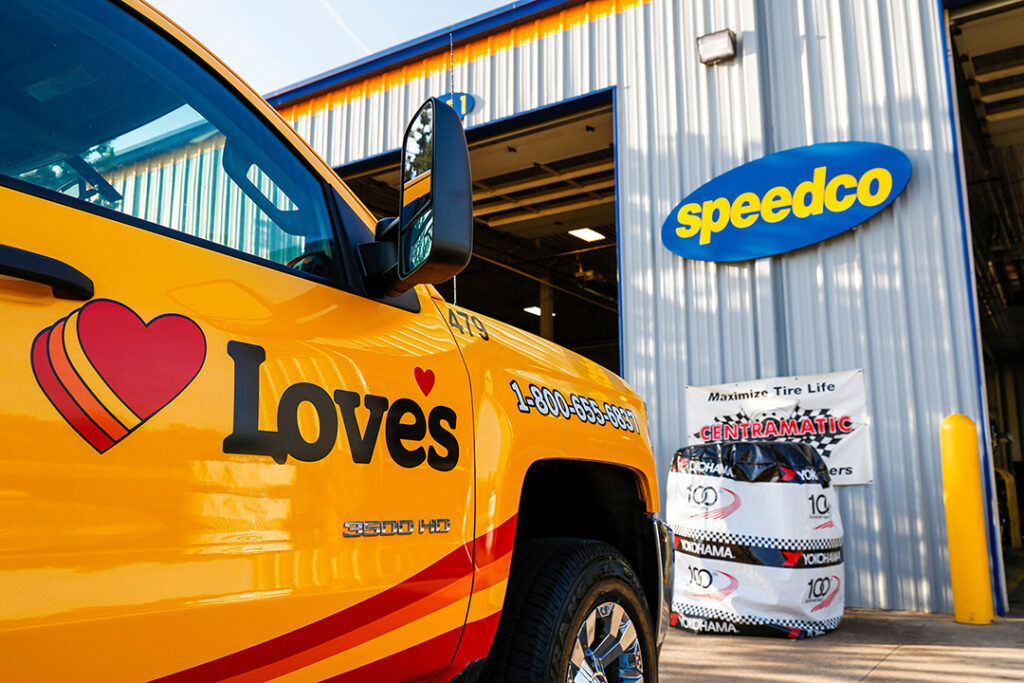 New locations, partnerships and amenities to better serve customers 
Love's Travel Stops plans to continue its strategic growth plans by adding new locations, partnerships and amenities in 2023. This year, the company will open 25 travel stops and remodel existing locations; open 15 Love's Truck Care and Speedco locations and add services and partnerships with top brands to get drivers back on the road quickly. 
"What Tom Love started in 1964 has evolved into more than a store that offers gas, and we'll continue to push the envelope with the addition of new services, amenities and partnerships," said Shane Wharton, president of Love's. "Being innovative and strategic with what we do adds reasons for customers to choose us and we'll continue to find new ways to offer good value at competitive prices across the Love's Family of Companies."
In addition to opening 25 new locations in 2023, Love's will soon announce plans to remodel existing stores over the next several years, strengthening the company's commitment to maintaining safe and clean locations. The plans include everything from bathroom updates to complete remodels. Stores undergoing updates will remain open during the process.
Customers will also see the continued expansion of Love's-branded snacks and food items including trail mixes, beef jerky, cold-pressed juices and fresh food items like mac and cheese, quesadillas and BBQ offerings this summer. Love's will also add 30 new restaurants, continuing to be one of the top restaurant providers in the U.S. with more than 1,100 locations.
In addition to new food options, customers will see the expansion of Love's RV network with the addition of 30 RV locations and 1,000 hookups bringing the total to more than 1,300 hookups across the country; the company will also add 80-100 additional Amazon Lockers bringing the total to more than 200; and new and exclusive deals for customers through the Love's Connect app including the recently announced 10-cent-per-gallon fuel discount for gasoline and casual diesel drivers.
Professional drivers will also have more reasons to stop at Love's. The company recently announced exclusive partnerships with Interstate Batteries to offer customers Interstate-branded batteries exclusively out of the big three over-the-road travel stops, and Daimler Truck North America to provide light mechanical warranty work on Freightliner vehicles adding another service point for customers. Love's commitment to getting drivers back on the road quickly will also be strengthened by the addition of 15 new truck care locations, 75 maintenance bays, 75 emergency roadside service trucks, two tire retread centers and expanded services to fleet yards. Finally, Love's continues to offer the best service to professional drivers by expanding training opportunities for diesel technicians and mechanics with the addition of two new Love's Truck Care Academies giving the company four locations to train team members.
Love's Financial and Factoring services will also continue to help get drivers back on the road quickly with its bundled service options and expansion into adjacent factoring industries.
Category: Electric Vehicles, Featured, Fleet Diagnostics & Software, Fleet Maintenance, Fuel & Oil, General Update, Management, News, Shop Stuff, Wheels & Tires