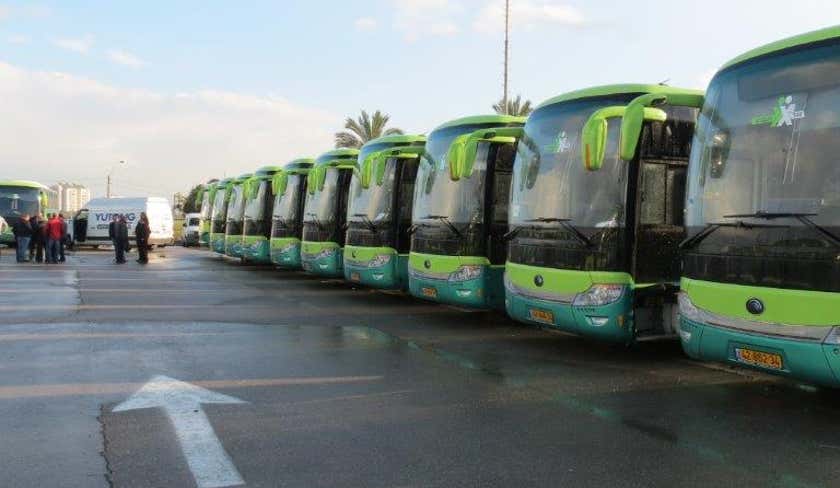 SaverOne's system is installed in vehicles to provide a solution to the problem of driver distraction, as a result of drivers using distracting applications on the mobile phone while driving
SaverOne 2014 Ltd. a technology company engaged in transportation safety solutions, today announced that it has signed an agreement with Electra Afikim to install the SaverOne system across its entire fleet of public buses, amounting to approximately 1,200 vehicles. Installations are expected to begin in the coming weeks.
Cell phone distraction while driving is one of the primary causes of road accidents. The SaverOne Safety system is expected to be installed on all the buses owned by the Electra Afikim over the coming months and Elektra Afikim will become the first public bus company in Israel to have this safety solution, protecting its drivers and passengers.
Drivers will be prevented from using certain features on their mobile phones that would distract the driver while driving, potentially endangering the lives of passengers and other road users. The SaverOne system affects only the driver's mobile device during a journey and temporarily blocks all distracting applications and messaging, while allowing applications which are not considered distracting or useful for driving, as per the company's safety policy, such as the making and receiving of calls, navigation and other non-distracting applications.
Shai Malka, Vice President of Electra Afikim, commented, "Electra Afikim is one of the largest and leading public transportation operators in Israel, operating a large fleet of buses nationwide completing journeys amounting to more than 50 million kilometers each year. We have a strong commitment to innovation and are constantly on the lookout for advanced technologies which can help increase our transportation safety levels, including that of the driver, passengers and other road users. After a successful pilot with SaverOne, we decided to install the system across all of our buses to provide passengers with a safer ride, limiting the potential for driver distraction from their mobile phone."
Ori Gilboa, CEO of SaverOne commented, "This is SaverOne's largest order to date, and significantly grows our user-base. The Electra Afikim bus company has made the highly admirable decision to install the SaverOne system, out of concern for the safety of both its passengers and pedestrians. SaverOne is proud to partner with this leading Israel-based bus company on this significant project. The public transportation sector is a key vertical we are focused on at SaverOne, with potential to protect millions of vehicles worldwide, representing significant long-term potential for growth for SaverOne."
Category: Accessories, Connected Fleet News, Driver Stuff, Equipment, Featured, Fleet Diagnostics & Software, Fleet Tracking, General Update, News, Safety, Tech Talk, Tools, Training, Transit News