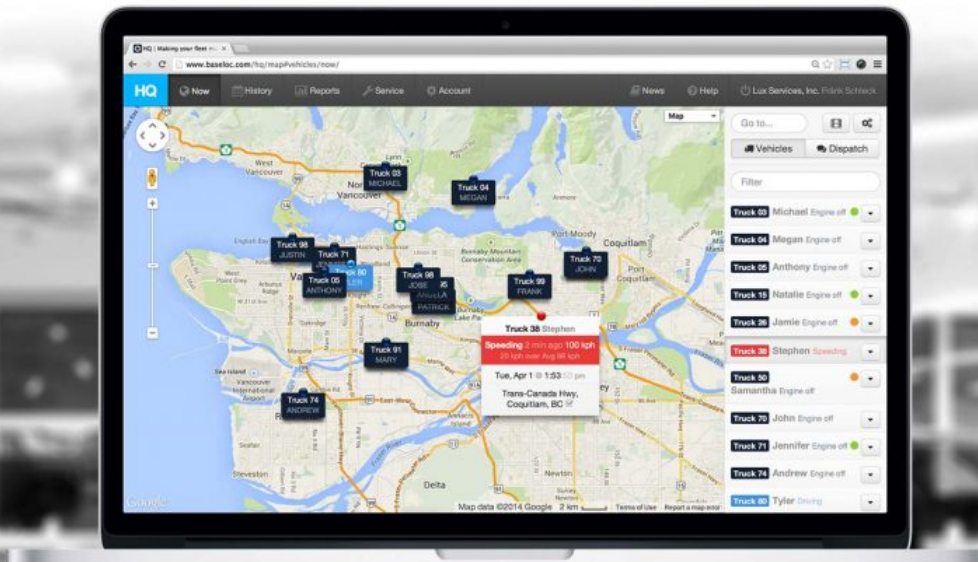 Based on recent research completed by Compass Intelligence, Verizon Connect, AT&T Fleet Complete, Spireon FleetLocate, Geotab, and Omnitracs were among the top ranked leaders in the fleet tracking industry.
The A-List in Fleet Tracking Index includes companies providing products and services to support the fixed and mobile tracking of fleets including vehicles that support in the delivery of products and goods, service/maintenance/repair, and other trucking (light and heavy commercial vehicles) and transport solutions.
This may include the use of GPS/satellite, sensor modules, camera systems, user dashboards, software, and other technologies to track, trace, monitor, and locate fleets as well as provide onboard intelligence and fleet information.
While there are 1000s of fleet management and tracking companies, Compass Intelligence narrowed the scope to review roughly 60 companies or vendors serving across the globe and performed a final indexing of 25 companies. Based on a proprietary research framework and model evaluating company performance and metrics, product portfolio and features, market and brand strength, client successes, and other metrics, these top companies scored roughly 65 to 95 points out of a total of 100 points per the index.
Verizon Connect tops the A-List in Fleet Tracking Index reaching a total of 92.3 index score on the index, followed by AT&T Fleet Complete with an index score of 90. Verizon Connect launched earlier this year, and represents the integration of Verizon Telematics, Telogis and Fleetmatics. Verizon Connect provides a comprehensive platform of solutions and services including fleet and field service management software, vehicle tracking, route optimization, commercial navigation and ELD compliance, serving customers with 24 offices across the globe.
AT&T Fleet Complete® offers GPS-based tracking and management solutions that connect fleet operators with operations staff, mobile workers, and fleet vehicles to help them boost productivity, control costs, improve safety and manage compliance. In addition to the top 5, other companies who placed high on the index include Inseego, T-Mobile (SyncUP FLEET), Vodafone, Teletrac Navman, Sprint, TomTom, Telefonica, Globalstar, Alphabet, and Trimble.
"Fleet and asset management has continued to be one of the largest segments for the overall global IoT market," states Stephanie Atkinson, CEO and Principal Analyst. "Major advancements in fleet automation and technology are providing vital intelligence to improve operations, driver safety, and meet compliance mandates."
More at: https://www.compassintelligence.com/fleet-tracking-index-a-list-index.html and get access to the executive brief .
Category: Connected Fleet News, Featured, Fleet Tracking, General Update, News