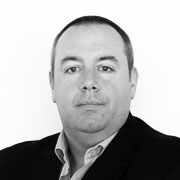 ABAX, a leading solutions provider for the connected workspace have appointed David Norton as its Chief Financial Officer.
Norton who spent 10 years as the Director of Finance & Administration EMEA/APAC at the GPS vehicle tracking company Fleetmatics has accepted the new role in ABAX. He will be based at its global HQ in Larvik, Norway and will oversee all financial aspects of the business globally.
Bjørn Erik Helgeland, Chief Operating Officer in ABAX Group, said: "We are pleased that David has accepted the role as CFO. He has a very solid background and we are happy to have him on the team".
Norton was involved from the Fleetmatics start-up through to the company's IPO on the New York Stock exchange in 2012 which raised $132 million and the eventual sale to US telecom giant Verizon in 2016 for $2.4 billion. Recently, he was working as CFO at Irish Ed Tech company Shaw Academy, the leading provider of online education to global students.
Category: General Update, News, People