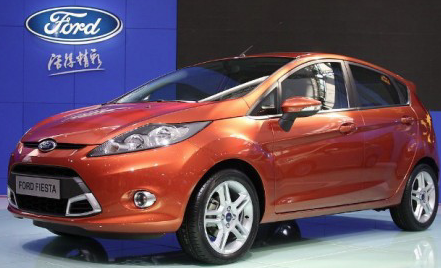 Ford and its joint ventures in China sold more than 88,000 vehicles in January however total sales for the company, including JVs Changan Ford Automobile and Jiangling Motor Corporation, were down 32 percent versus January 2016. 
The company attributed the negative results to two factors:
Many Chinese buyers pulled ahead the purchase of vehicles late last year to take advantage of a tax break on vehicles with smaller displacement engines, which was halved on Jan. 1.
January had five fewer selling days this year versus last year due to the timing of the Chinese New Year.
Ford's performance family continues to gain popularity with sports car enthusiasts as sales of the Ford Mustang more than doubled, setting another best-ever monthly sales record, and Focus ST and RS sales increased 64 percent compared to January 2016.
Monthly sales for Changan Ford Automobile, Ford's passenger car joint venture in China, totaled more than 66,000 vehicles, down 41 percent compared to the same time last year.
Jiangling Motor Corporation, Ford's other joint venture in China, saw a strong January, selling more than 20,000 vehicles, a 17 percent increase compared to January 2016.
Category: General Update, Management, Vehicles