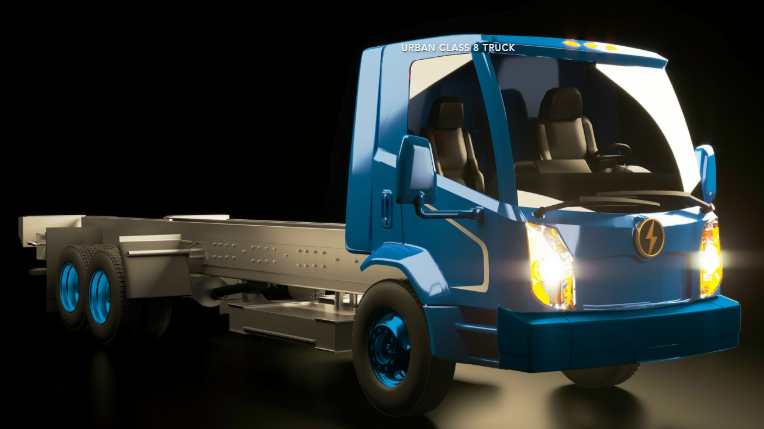 Dana to supply full complement of production-ready electrified technologies
Dana Incorporated has been chosen as a preferred supplier to the Lion Electric Company for traditional and electrified componentry on its all-electric urban Class 8 vehicle, the Lion8. The truck features Dana's TM4® direct drive system and traditional Spicer® driveline components and is immediately available for ordering.
Founded in 2008, Lion Electric develops and manufactures all-electric architectures for Class 5-8 trucks; full-size school buses; and midi- and mini-buses for paratransit, school, public transit, and public transportation. The company launched its first electric bus in 2016 and has since deployed more than 200 zero-emission school buses in North America, with more than two million road-proven miles.
"Dana's collaboration with Lion Electric further solidifies our strategic initiatives as the leader in e-Propulsion. The Lion8 moves beyond simply testing these advanced technologies with the ability to order clean, electric-powered vehicles today," said Mark Wallace, president of Dana Commercial Vehicle Driveline Technologies. "Lion Electric has a talented and dynamic team and we look forward to expanding our efforts in providing fully integrated, high-efficiency solutions."
The Lion8 will include the TM4 SUMO™ HD direct-drive motor, BCI20 charger and inverter, and the Neuro vehicle controller. Also supplied by Dana will be Spicer® DS404 drive axles, and SPL® 250 driveshafts.
"We are pleased to be partnering with Dana to bring innovative zero-emission solutions to the commercial-vehicle market," said Yannick Poulin, COO for Lion Electric. "Dana's unmatched proficiency in proven e-propulsion systems will be a strong addition to the development of our all-electric truck platform."
Category: Featured, General Update, Green, News