Prism® is a complete solution for fleet refinishing or manufacturing needs.  It is available in a low VOC single stage or basecoat clearcoat system. 
Available from NAPA/Martin Senour Paints, the company provides high performance interior and exterior coatings, along with associated products.   The company serves a range of customers including automotive jobber distributors, collision repair facilities, dealerships, fleet owners and refinishers, production shops, auto body builders and original equipment manufacturers.
More info at: NAPA and Martin Senour Paints.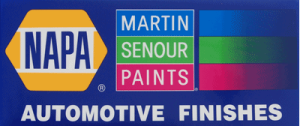 Category: Cab, Trailer & Body New, Fleet Maintenance