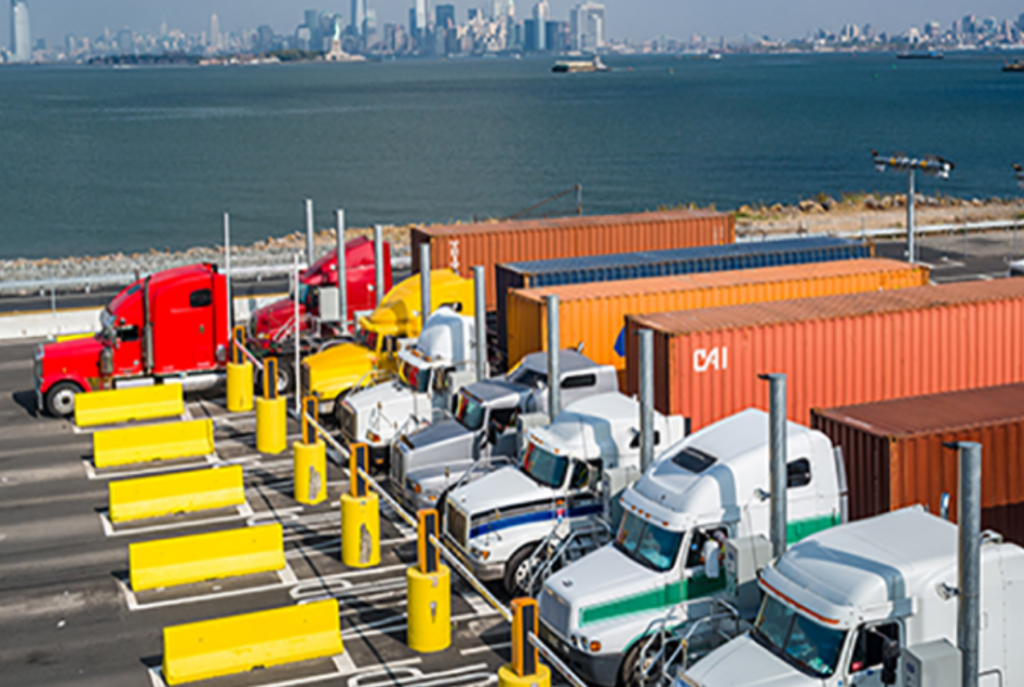 The number of load posts on the spot truckload freight market fell 5% while truck posts declined 6% during the week ending Dec. 22, said DAT Solutions.
As a result, spot rates were stable and roughly in line with the same period last year. National average van and flatbed load-to-truck ratios declined slightly while the reefer ratio increased compared to the previous week, reflecting demand to move fresh produce and temperature-controlled goods ahead of the Christmas holiday.
Van trends: The national average van load-to-truck ratio edged down from 5.2 to 5.1, while the average spot van rate was a penny lower at $2.07/mile. The number of van load posts fell 7% compared to the previous week while truck posts declined 6%.
Overall, the van market reflected stability. Among the top 100 van lanes, the number of losers and gainers was balanced and freight schedules showed no obvious signs of stress from e-commerce demands this year.
Regionally, Houston pricing caught up to a recent spike in volumes as the average outbound rate rose 5 cents to $1.84/mile. The average outbound rate from Dallas increased 2 cents to $1.76/mile, led in part by the Dallas-Houston lane, up 9 cents to an average of $2.48/mile.
Prices were weaker out of Seattle, Philadelphia, and Denver—markets known for low spot van rates. Indeed, Denver-outbound tumbled 4 cents to an average of $1.36/mile last week.
Reefer trends: The national average reefer rate was unchanged at $2.42/mile. The number of reefer load posts was up 6% while truck posts dropped 6%, which helped elevate rates on high-volume lanes and push the reefer load-to-truck up 12% to 7.1.
Reefer rates from McAllen, Texas, continue to reflect strong demand. Winter harvest activity helped boost the average outbound rate 15 cents to $2.38/mile; higher-priced lanes included McAllen to Elizabeth, N.J., which surged 51 cents to $2.75/mile, and McAllen to Atlanta, up 25 cents to $2.51/mile. Dallas-Houston was the region's high lane for reefer freight, gaining 8 cents to $2.91/mile compared to the previous week.
Category: Featured, General Update, News