WABCO Holdings Inc. (NYSE: WBC), a leading global supplier of technologies for safety, efficiency and connectivity of commercial vehicles, has announced the opening of a state-of-the-art 145,000 square-foot plant in South Carolina dedicated to the production of its advanced Air Disc Brakes (ADB) for commercial vehicles in the United States.
The Company's move from an existing Charleston location to the new facility expands its manuf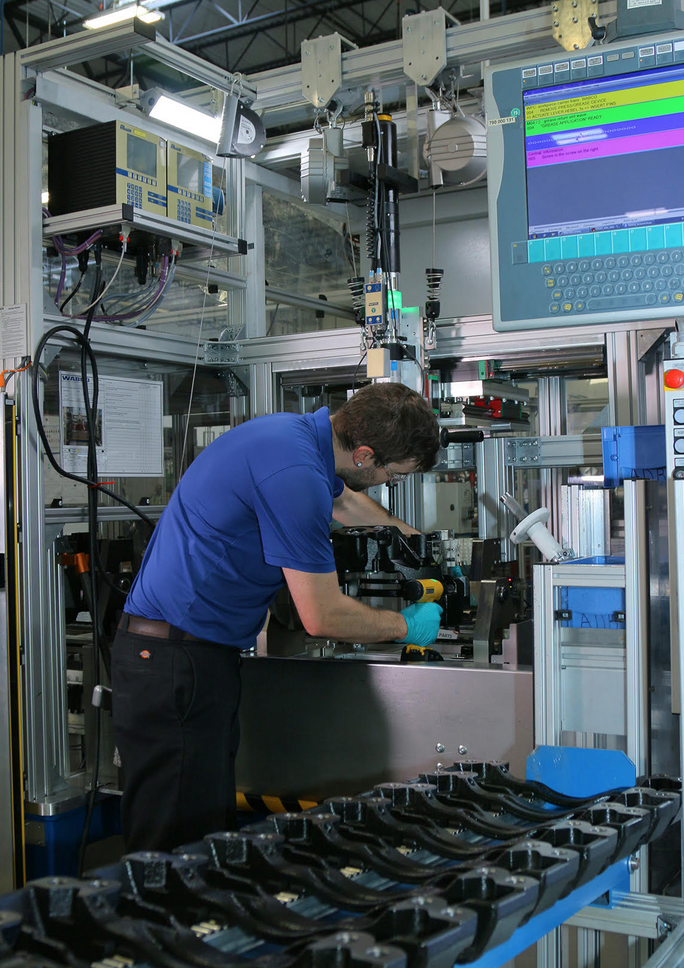 acturing footprint by more than 60 percent. In addition, the company increased employment at the Charleston facility to approximately 230 individuals today and created more than 50 new jobs over the past two years.
Noted Jon Morrison, WABCO President, Americas, "Our new Charleston facility enables WABCO to supply industry-leading safety and efficiency technologies to customers across North America and beyond."
WABCO's portfolio of ADBs is sold under the brand names MAXXUS™ for heavy-duty trucks and MAXX22T™ for trailers.
Compared to today's drum brakes, WABCO reports that its ADBs "reduce stopping distance up to 10 percent while almost completely eliminating brake fade. In addition, ADBs extend service intervals up to two times versus drum brakes."
Category: Breaks, Suspensions & Chassis, Featured