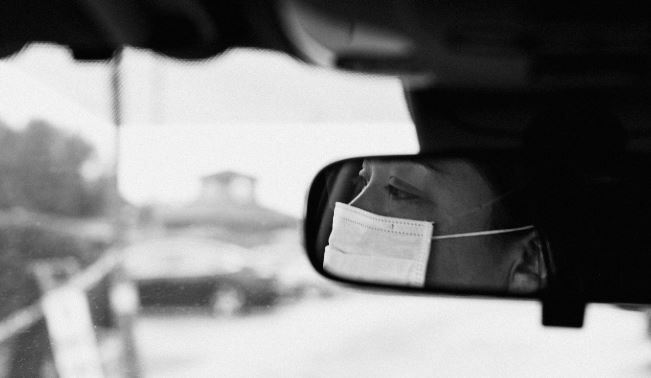 Of those who express some worry, contracting COVID-19 and experiencing long wait times for assistance tie for the top safety concerns
New survey data on American driving and auto fueling habits shows that most of the motoring public has little concern about contracting COVID-19 from tow operators during roadside assistance calls.
In the survey, 40% of motorists who responded said they're not at all concerned while another 34% were "a little concerned." Only 14% said they were "concerned" and 9% were "extremely concerned."
Of the two-thirds of respondents who expressed some concern about the safety of roadside assistance, the top worries were "contracting COVID-19 from the tow operator" and "waiting a long time for the tow operator to arrive," each cited by 49% of those surveyed.
Just over three-quarters (76%) of respondents concerned about contracting COVID-19 said they would feel more comfortable if the tow operator wore a mask and gloves while providing assistance. Other factors that respondents said would make them more comfortable included the tow operator remaining six feet away from the motorist during the job (54%), the tow operator showing no visible symptoms (49%), and the motorist knowing that the tow company sanitizes their vehicles after every job (40%).
Motorists fueling vehicles infrequently, prioritizing necessities when driving
Prior to the pandemic, 56% of survey respondents filled up at least once a week, and 11% filled up once a month or less. Currently, just 25% of respondents fill up at least once a week, and 45% are doing so once a month or less.
Additionally, when motorists do drive, few make trips beyond what's necessary for day-to-day needs. When asked what destinations they had driven to in the prior seven days, 83% said they had driven to a grocery store, pharmacy or some other store for necessary supplies. Just 17% had gone shopping, 21% to outdoor recreation activities, 25% to a restaurant or cafe, 31% to visit family or friends and 32% to go to work. Just 4% didn't go out at all.
"These results show that, while motorists largely feel safe when calling for roadside assistance, tow companies can take measures to allay the fears of those who are concerned about contracting COVID-19," said Rochelle Thielen, EVP, Partnerships at HONK. "Specifically, tow companies can make motorists feel more comfortable if their operators consistently wear masks and gloves, adhere to social distancing guidelines, and assure motorists that they are disinfecting their vehicles regularly."
The online survey of 719 motorists was conducted by HONK Technologies from May 15 – June 4, 2020. HONK provides a roadside assistance platform that connects drivers, towing professionals and insurers.
Category: Driver Stuff, Featured, Fleet Maintenance, General Update, News, Safety