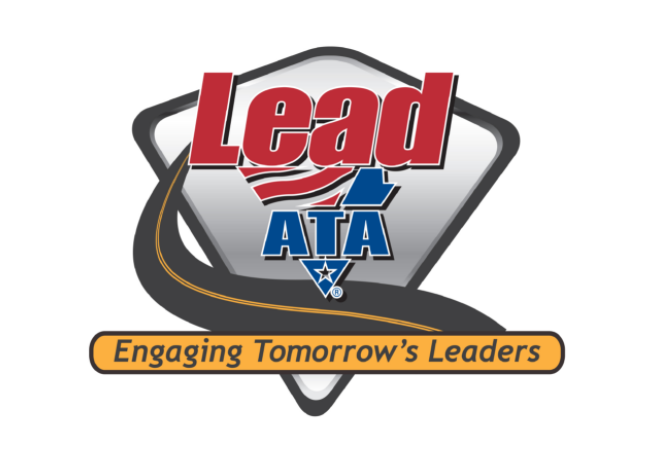 LEAD ATA graduates are engaged in everything from technology to the workforce to ensure the growth of the industry as we plan for the future

The American Trucking Associations announced it is accepting applications for the ninth LEAD ATA class. Rising, young executives are encouraged to apply to the industry's top leadership development program. Established in 2013 and proudly sponsored by DriverReach, LEAD ATA provides up-and-coming trucking professionals an exclusive opportunity to expand their knowledge and skills through the industry's largest association.

"For the past eight years, LEAD ATA has cultivated talented and passionate individuals into the next generation of trucking leaders," said ATA President & CEO Chris Spear. "Our LEAD ATA graduates are engaged in everything from technology to the workforce to ensure the growth of the industry as we plan for the future."

Participants in the LEAD ATA program will gain an in-depth understanding of how the regulatory and legislative processes affect the trucking industry, as well as learn valuable leadership skills. LEAD ATA graduates move through their career with an understanding of the important role ATA plays in influencing those processes and the overall trucking industry. LEAD ATA coaches, encourages, and bridges its participants to the vast resources available to industry executives through ATA, such as policy experts, industry-leading data, communications tools and networking opportunities.

"DriverReach could not be more proud to be the new sponsor of LEAD ATA," said Jeremy Reymer, Founder and CEO of DriverReach. "DriverReach and LEAD ATA share the dedication to fostering the growth of leaders who will face challenges today and tomorrow with more preparation and imagination than ever before!"

The LEAD ATA program is made up of four mandatory meetings and three optional meetings where participants get a first-hand perspective on ATA's governance structure and how the member-led policymaking process functions in real-time. Participants meet with ATA executives and trucking policy experts, receive professional training to enhance their public speaking skills, gain valuable insight into how ATA works with legislators to create a more efficient and profitable environment for trucking, and observe how ATA and its members are improving the trucking industry's image. The LEAD ATA class will educate Members of Congress on critical trucking issues and highlight their respective companies' critical role in their communities.

Visit the official LEAD ATA website to learn more about LEAD ATA as well as apply or nominate someone at your company by submitting an online application or filling out the PDF application and emailing the completed application to lead-ata@trucking.org.

Completed applications and nominations should be submitted by August 13, 2021, and candidates will be notified of their selection in early September.
Category: Featured, General Update, Management, News, People, Training