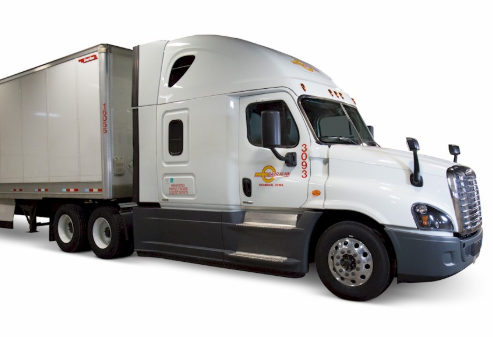 Barr-Nunn Transportation, the 14-year Certified Top Pay Carrier, has earned two prestigious service awards
Barr-Nunn Transportation has been named as Gap, Inc.'s 2018 National Carrier of the Year, an award designated for the most exceptional carrier companies. This award marks the 7th consecutive year Barr-Nunn has been named Carrier of the Year by Gap, Inc. Barr-Nunn is honored for setting itself apart from other carrier partners by going above and beyond in customer service.
Barr-Nunn Transportation has been also named as DHL's DC Transportation Network Carrier of the year for 2018. Barr-Nunn earned this award by providing a best in class on time service, load tracking system and visibility, fantastic communication and responsiveness, and quick issue resolution. Barr-Nunn competed against 34 other transportation providers.
"Gap, Inc.and DHL are both excellent organizations and to be recognized by them as their 2018 National Carrier of the Year really points to the effectiveness of our entire team," said Rene Beacom, President of Barr-Nunn. "We strive to deliver superior service, safety and value, and I would like to thank not only our partners at Gap, Inc. and DHL for recognizing us for accomplishing this, but most importantly all of those in our company, especially our exceptional drivers, who made it happen."
Category: Driver Stuff, Featured, General Update, News