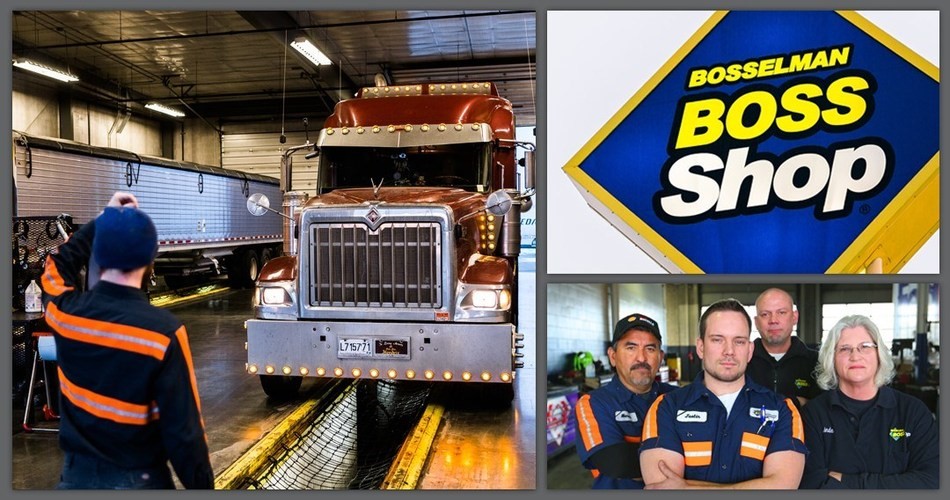 Boss Truck Shops – Dedicated Truck Service Since 1948 with 45 shops in 23 states
In order to meet demand and better serve its customers, Boss Truck Shop, Inc., is pleased to announce the relocation of the Boss Truck Shop in Sioux Falls, South Dakota, to a new, larger facility. The Sioux Falls Boss Truck Shop has moved to the Flying J Travel Center at the southeast corner of the intersection of I-29 and I-90. The full-service truck repair, maintenance and tire shop features more service bays than the previous location and a more convenient location for drivers needing truck service.
"Our new Sioux Falls shop gives us more capacity to serve the trucking industry, said Randy Haines, Operations Director of Boss Truck Shop, Inc. "Every Boss Truck Shop promises to offer our respected hometown service experience in a location convenient for over-the-road truckers. With more than 70 years in this industry, we know how to deliver quality service, competitive pricing, and support for the trucking industry as a whole."
The new Sioux Falls Boss Truck Shop address is 5211 North Granite Lane, at the Flying J Travel Center.
Category: Driver Stuff, Featured, Fuel & Oil, General Update, News