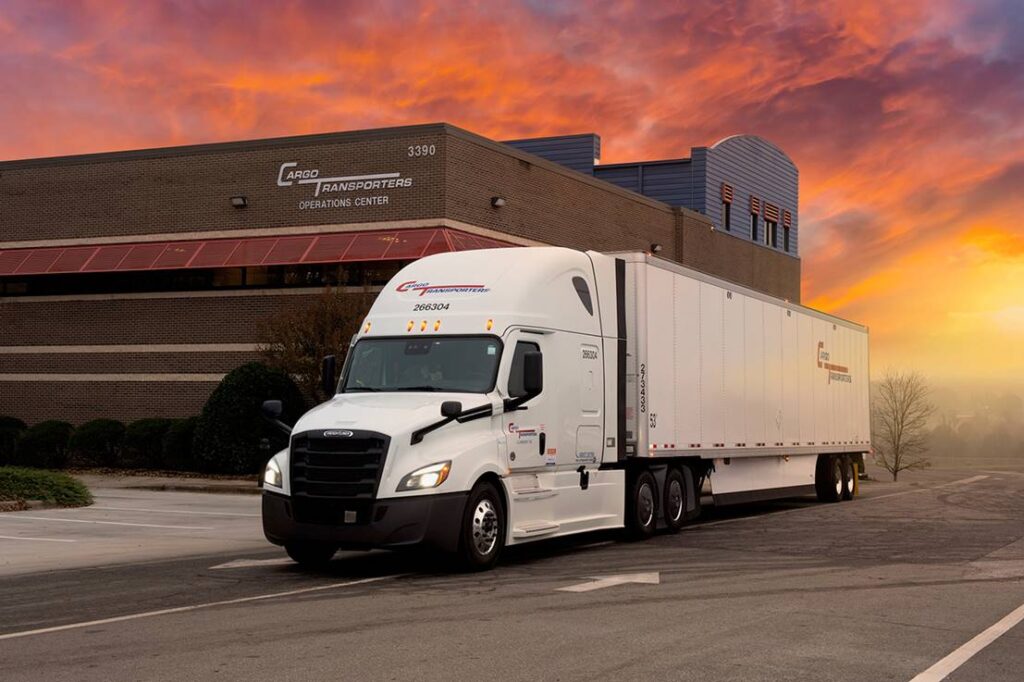 Increases for solo and team drivers cover all dispatched miles
Cargo Transporters, Inc., an asset-based regional and national carrier, is proud to announce a pay increase for all company drivers.
Effective January 3,2021, Cargo Transporters will raise solo driver pay by 2 cents per Rand McNally practical mile on all dispatched miles, increasing starting base pay to 50 cents per mile. Team driver pay will increase 1 cent per mile on all dispatched miles.
Drivers with Cargo Transporters are also compensated for more miles driven since the carrier calculates pay based on Practical Route miles instead of industry standard Household Good (HHG) shortest miles used by most trucking companies. Practical Route miles are on average 8% higher. In addition, all drivers receive holiday and vacation pay, and have the potential to earn a productivity bonus. Combined, these are equivalent to an additional 5 cents per mile.
Along with competitive pay, Cargo Transporters provides late model equipment and invests heavily in enhancing driver comfort and convenience, including its driver-centric driveCT mobile app and expansive parking facilities. The company also provides a robust benefits package that includes a 401(k) with company match, and health, dental, vision, life, and short- and long-term disability insurance.
"We are committed to attracting and retaining the best drivers in the industry to complement our culture at Cargo Transporters," said Dennis Dellinger, president and CEO at Cargo Transporters. "Over the past 8 months we have faced unprecedented times. Our drivers, deemed essential like the 3.2 million others that share the road each week, continue to push our economy forward. We are excited the company is able to invest in these essential workers by providing this pay increase."
Category: Driver Stuff, Featured, General Update, Management, News