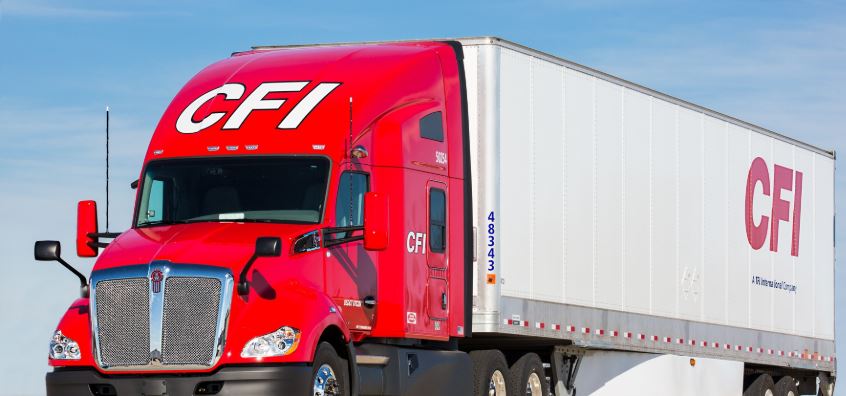 Extending Beyond Exonerations and Reduction in Accident Frequency, Truckload Fleet Reports Continued Enhancements to Safety Culture
SmartDrive Systems, a leader in video-based safety and transportation intelligence, announced that CFI, a North American full-truckload carrier and operating company of TFI International Inc., has reported significant improvements in safety outcomes, including multiple driver exonerations and a reduction in DOT accident frequency, after 18 months with the SmartDrive program.
"CFI is committed to our core value of safety," commented Jeff Yarnall, director of safety at CFI. "Our fleet is always looking for opportunities to do better and that's when we turned to video. It was the next step in the evolution of our safety program. After evaluating five companies, we found SmartDrive offered the best product for our specific needs at CFI."
Initially, CFI planned to test the SmartDrive program in 500 vehicles. After discovering video-based safety's positive impact on culture and the bottom line, the CFI leadership team rolled the program out to the entire fleet of 2,000 vehicles.
"We were looking for a program that was going to help us coach to safe driving techniques by providing actionable information that could be leveraged at any level within our organization," said Yarnall. "SmartDrive helped us to quickly identify the leading indicators that lead to unsafe behavior, and this allows us to intervene and reduce collisions. We had acceptance across the fleet when we began the program and, since complete installation, some of our original challenges have turned into success stories."
During a 12-month period, CFI reported a 73% improvement in its SmartDrive Safety Score, an objective measurement of specific driving habits including speeding, seat belt usage, distracted driving and other habits that increase the likelihood of collisions. Since adopting the SmartDrive program, the fleet has reported a decrease in its preventable DOT accident frequency, a reduction in the total number of accidents, and a drop in the cost per accident.
"By adopting a video-based safety program and effectively introducing the technology to fleet managers and drivers, CFI immediately saw results in terms of collisions and risky behavior," said Steve Mitgang, CEO of SmartDrive. "We are excited to see that, like many other fleets that have implemented the program, CFI has continued to experience improvement in individual driver performance through effective driver coaching and video recordings."
Category: Connected Fleet News, Driver Stuff, Featured, Fleet Tracking, General Update, News, Safety, Tech Talk