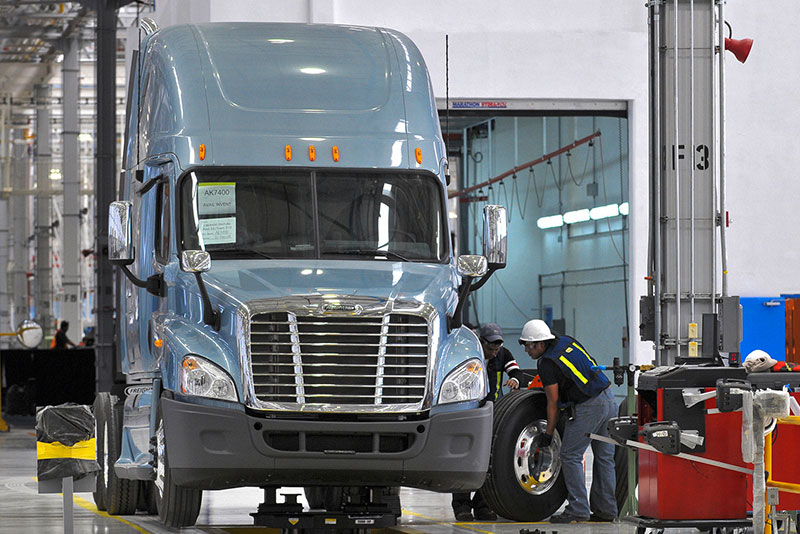 Declining demand widens the spread between sales and build
According to ACT Research's recently released Transportation Digest, the Class 8 market is moving from 2019 peak activity in sales and build into a significant correction next year. The medium duty market remained soft in July, solidifying the thought that the market has passed its cyclical peak, with build and sales both sequentially lower.
The report, which combines ACT's proprietary data analysis from a wide variety of industry sources, paints a comprehensive picture of trends impacting transportation and commercial vehicle markets. This monthly report is designed as a quick look into transportation insights for use by fleet and trucking executives, reviewing top-level considerations such as for-hire indices, freight, heavy and medium duty segments, the total US trailer market, used truck sales information, and a review of the US macro economy.
"Our Class 8 outlook remains basically unchanged, with current inventory levels a major negative factor, as a classic inventory liquidation cycle, in the face of declining demand, widens the spread between sales and build," said Kenny Vieth, ACT's President and Senior Analyst. He continued, "By now this 'regression to the mean' for 2020 is less a forecast than merely seeing through a pattern already in place, with 2019 net orders year-to-date through the August preliminary tally running at a fraction of the orders pace of the same period in 2018. It's pretty clear that the next chapter of this story will not be a happy one, and it will also impact equipment demand in adjacent sectors, such as construction, oilfield and gas, farm machinery, and industrial."
Regarding the medium duty market, Vieth commented, "Despite trade and tariff uncertainties, consumers remain admirably resilient, resulting in relatively steady demand for medium duty vehicles. In particular, retail sales are performing as expected."
Category: Equipment, Featured, General Update, News