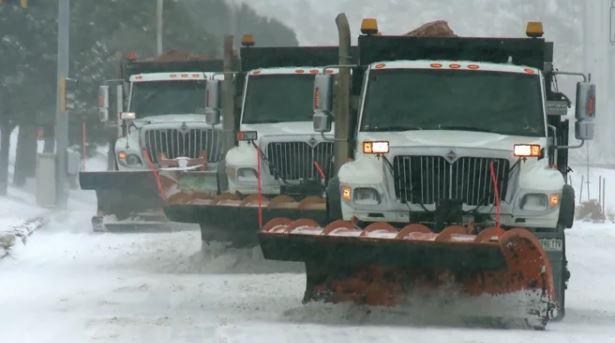 Enterprise Fleet Management helps the city realize a reduction in maintenance costs of up to 70%
Enterprise Fleet Management partners with hundreds of state and local government agencies to improve fleet performance while reducing costs. In the company's latest agreement, Enterprise is partnering with Pueblo West Metro District to upgrade its fleet with vehicles that provide greater ease of use, enhanced safety capabilities and significant cost savings.
As part of the agreement, Enterprise is helping the district replace its aging fleet with a mix of SUVs, pickup trucks and emergency response vehicles. The vehicles will be used by the district's fire department as well as the public works, parks and recreation, information technology, and administrative departments.
Some additional details include:
$400,000 in cost savings over eight years. The city estimates a reduction in maintenance costs of up to 70%. Total savings also include a 30% reduction in fuel expenses due to the improved fuel economy in newer vehicles.    
19-year cycling period. It would take Pueblo West Metro District nearly two decades to cycle out its entire fleet at its current acquisition rate. With Enterprise, the city will be replacing its vehicles every four years.
"We look forward to partnering with Enterprise Fleet Management and replacing our current fleet, which will help improve the overall safety and condition of the vehicles being used by our staff and personnel," said Sabrina Cotta, Director of Administrative and Internal Services, Pueblo West Metro District.
Enterprise Fleet Management is a leading fleet management provider to government agencies and in 2018 became an awarded vendor for Sourcewell, a service cooperative with a membership of more than 60,000 government agencies, public and private schools and colleges, tribal governments and nonprofit organizations, including Pueblo West Metro District.
Through its vehicle management expertise, Enterprise is able to proactively create and implement cost-effective fleet management programs for Sourcewell members. And with a presence in more than 50 local markets, Enterprise account managers provide personalized support throughout the full spectrum of a vehicle's lifecycle, including acquisition, registration, maintenance, use reporting, fuel card programs and remarketing, as well as fleet analysis and optimization.
Category: Equipment, Featured, Fleet Maintenance, Fleet Tracking, General Update, News, Transit News