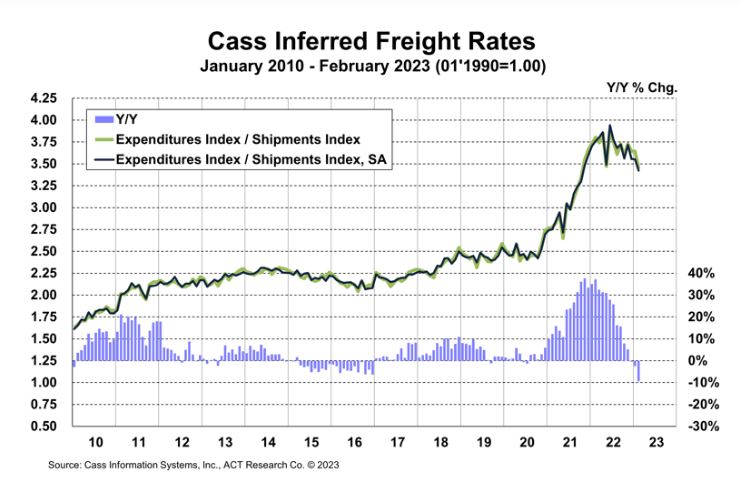 After six years of rising freight costs and two full years of steep increases, February marks a third month of y/y declines
The rates embedded in the two components of the Cass Freight Index declined 9.4% y/y in February, after falling 2.4% in January.
Cass Inferred Freight Rates were down 5.5% m/m after an unchanged month in January. We estimate about 1% was due to lower fuel costs, and the cumulative decline in diesel prices over the three months through February has lowered freight bills by about 6%. There was also mix pressure in February as truckload gained a little more share from LTL m/m.
But even with those caveats, there's clearly market pressure on rates.
Additional market pressures, fuel prices, and the continued migration toward TL from LTL could press this index still lower.
Based on the normal seasonal pattern of this index, freight rates should fall similarly to February y/y in the coming months.
Read the full report to see the the factors impacting rates and what we expect in the coming months. Plus, you'll find the usual on shipping volumes, capacity, and more.
Category: Featured, General Update, Management, News