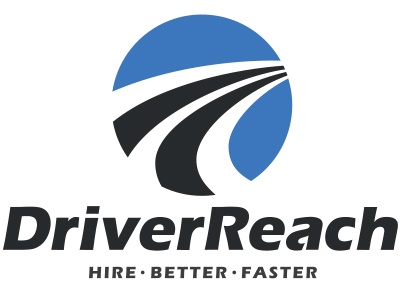 CDL Applicant Tracking Software Adds Leadership in Sales and Talent Acquisition
DriverReach, a mobile-enhanced recruiting management system for hiring CDL drivers, today announces the addition of two senior-level positions to its team. With a continued focus on customer acquisition, product strategy and growing its team the company is on target to hire 10 employees by the end of the year.
Joining DriverReach are two senior-level employees, Mark Carlson as director of sales and Jacqueline Cooley Martinez was promoted internally to director of HR and talent.
"These new positions place an added emphasis on securing new customers and ensuring we are hiring and retaining the best people possible, each of which is vital in taking DriverReach to the next stage of growth," said DriverReach chief growth officer, Steve Iskander. "Mark and Jacqueline each bring experience in either the talent acquistion or trucking industries, which will further improve our team with their unique and extensive backgrounds as subject matter experts."
After seven years at First Advantage, Mark Carlson joins DriverReach as director of sales where he will be responsible for the existing team while working to scale the sales organization and help execute company strategy. Jacqueline Cooley Martinez, HR and talent acquisition manager, has been promoted to director of HR and talent at DriverReach. In her new role, she will be responsible for all people-related functions, strategic human resource planning and positioning the organization as an employer of choice by being aware of the emerging policies, practices, and cultural trends.
"The trucking industry is not only experiencing a driver shortage, but problems with driver retention as well. If companies address the issue head-on with modern technology to support hiring quality candidates, the industry will continue to prosper," said Mark Carlson, newly hired director of sales at DriverReach. "I am excited to be a part of such a progressive growing company that's using modern recruiting technology in an established industry to move the industry forward."
Category: Driver Stuff, Featured, General Update, News, People