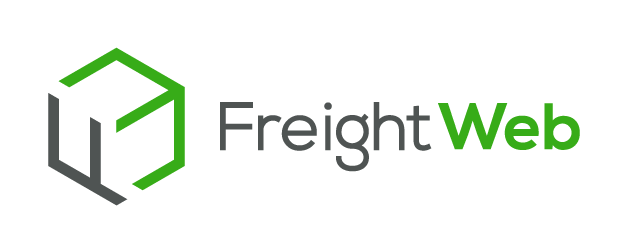 Madrona Venture Group and 8VC co-lead $3 million seed financing to help shippers save money and shrink their carbon footprint
FreightWeb announced the launch of its breakthrough Partial Truckload transportation service today, backed by funding from Madrona Venture Group and 8VC. The company is providing a much needed service in the freight market, shipping partial truckloads of freight. Service offerings in the market today force most shippers to pay for a whole truck, even when their freight may occupy only a fraction of the trailer.
FreightWeb's mission is to provide shippers with a Partial Truckload transportation service that is reliable, easy to use and cost effective. FreightWeb's new offering provides:
Instant rate quotes and booking on https://myfreightweb.com
Competitive prices for loads of any size tied to the dimensional/weight capacity consumed (saving shippers an average of 25% over Full Truckload-based pricing)
Timely delivery with 24-hour customer support
Partial truckload shipments (PTL) are typically defined as loads of between 6 and 20 pallets, and don't fit neatly into the current freight service offerings of the trucking industry. Less Than Truckload (LTL) carriers are an unpredictable and often more expensive solution for larger shipments. Conversely, Full Truckload (FTL) freight service is optimized for 26 to 30 pallet loads that use all the space in a truck.
This leaves a gap for shippers who need to move a partial truckload of freight. Unlike with LTL and FTL shipments, there hasn't historically been a way to get automated price quotes for PTL shipments. As a result, shippers that only need to ship half a truckload of freight often have to pay for the whole truck, or spend hours tracking down a quote.
A U.S. Department of Transportation study showed that three-fourths of trailers on the road at a given time in the United States are less than half full by weight. These partial truckload shipments represent one of the greatest opportunities to reduce transportation waste and preventable CO2 emissions.
"Trucking is a large and essential component of the U.S. economy that has seen relatively little innovation," said Scott Jacobson, Managing Director at Madrona Venture Group. "The opportunities to apply technology to improve efficiency and reduce waste are tremendous. FreightWeb is addressing a particularly underserved segment of the market with a simple, easy-to-use service that is better for both shippers and carriers. The founding team has the right mix of deep industry experience and bias for invention to make a big dent in the market, and we are excited to partner with them on this journey."
FreightWeb's Partial Truckload transportation offers the speed and certainty of instant rate quotes and booking that shippers have come to expect from LTL and Full Truckload, while saving an average of 25% on trucking costs and reducing CO2 emissions by 35%. Shippers and brokers can check out the instant quote at https://myfreightweb.com.
"We haven't historically been able to service our customers' Partial Truckload needs with the speed, efficiency, and service level they expect for LTL and Full Truckload," said Corey Peterson, Director of Branch Operations at Circle Logistics. "FreightWeb provides an intuitive interface with fast and easy quoting, booking, and tracking. Their solution enables us to extend our relationship with existing customers, and broaden our offering to attract new customers."
Similarly, Amber Daly with Best Yet Express in Gardena, California said, "FreightWeb is simple, which I love. I know that when I schedule with them I'm not going to have a lot of headaches. They're very reliable on making sure that the loads get picked up. I feel secure knowing that when I book a shipment with FreightWeb, I don't have to worry about it."
FreightWeb also will be shortly launching an owner-operator based Partial Truckload carrier operation across Southern California, Arizona and Texas. Marty Sinicrope, COO said, "Our owner operators are our face to the customer. Our focus on Partial Truckload both enables and requires us to provide our drivers with superior earnings potential and a driver-friendly work environment."
The FreightWeb team has 50 combined years of experience in logistics, with previous leadership roles at FedEx, Amazon, and leading carriers and brokerages. This knowledge of both the technology and the people who do the work is essential for creating a solution that works for all nodes in the network – carriers, brokers and shippers. "We've spent 20 years obsessing over how to create the best possible Partial Truckload service," said Will Payson, cofounder and CEO. "We've got the know-how, technology and focus to make Partial Truckload shipping easy, reliable, and cost-effective for our customers."
Category: Connected Fleet News, Driver Stuff, Featured, General Update, News, People