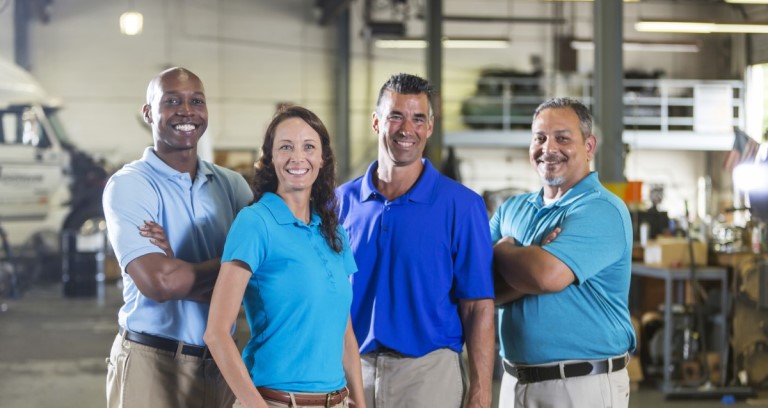 New research suggests willingness to incorporate advanced technologies among fleet operators
Escalent, a top human behavior and analytics firm, introduced Fleet Advisory HubTM, a tool that explores the needs, expectations and future plans of commercial and fleet vehicle business decision-makers. Product manufacturers and service providers will gain rich insights gathered from thousands of fleet operators.
"Fleet Advisory Hub is a dynamic tool that regularly collects, evaluates, reviews and adds new insights from fleet decision-makers around the country," said Michael Schmall, Automotive & Mobility vice president at Escalent. "By understanding forward-looking topics that impact this industry through continuous engagements, product manufacturers and service providers who work in this space get a deep understanding of how they can meet the needs of commercial and fleet vehicle businesses."
A key finding from the Fleet Technology Index—the flagship tracking metric of Fleet Advisory Hub—is a willingness among fleet owners and operators to adopt new and emerging technologies set to change the face of the automotive and mobility industry. Non-adopters believe their businesses will be using the technologies below within a handful of years:
Data Analytics – 3 years
Battery Electric Vehicles – 4 years
Telematics – 4 years
Autonomous Driving – 5 years
Among these non-adopters, one-third of fleet leaders envision they will adopt and implement battery electric vehicles into their business within the next 12-24 months. Such a willingness—and preparedness—to integrate transformative technologies highlights a significant market opportunity for product manufacturers and service providers to demonstrate their capabilities and support these businesses in electrifying their fleets. In turn, this can inspire broader appeal among consumers through observability of the technologies in practice, one of the most common barriers to the adoption of new innovations.
Fleet Advisory Hub is one of the largest collections of fleet decision-makers who are profiled and ready to interact on the market today. Currently, there are more than 7,000 fleets collectively numbering 600,000 vehicles within the tool, and an additional 3,000 fleets will be added by the end of 2020.
Features include participant profiling; faster insights derived from custom surveys; answers to which technology and tools fleet operators need next; and a direct way to identify opportunities, test ideas, optimize new product offerings and examine critical business decisions with the best possible information available.
Category: Driver Stuff, Featured, Fleet Maintenance, General Update, Management, News, Tech Talk