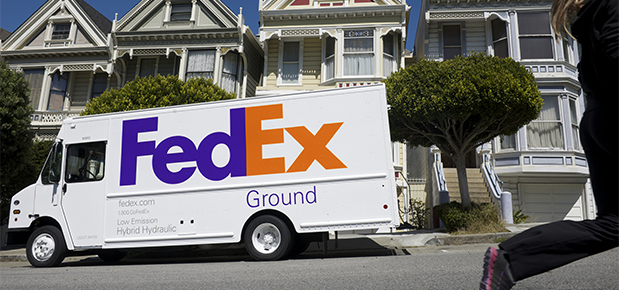 Ground delivery contract with Amazon won't be renewed when it expires at the end of this month
FedEx is cutting another tie with Amazon as the e-commerce giant arises as a competitor by building its own delivery network. FedEx has made the strategic decision to not renew the FedEx Express U.S. domestic contract with Amazon.com, Inc. as we focus on serving the broader e-commerce market. This decision does not impact any existing contracts between Amazon.com and other FedEx business units or relating to international services. As previously disclosed, Amazon.com is not FedEx's largest customer.
The percentage of total FedEx revenue attributable to Amazon.com represented less than 1.3 percent of total FedEx revenue for the 12-month period ended December 31, 2018. There is significant demand and opportunity for growth in e-commerce which is expected to grow from 50 million to 100 million packages a day in the U.S. by 2026. FedEx has already built out the network and capacity to serve thousands of retailers in the e-commerce space. We are excited about the future of e-commerce and our role as a leader in it.
Category: Featured, General Update, News