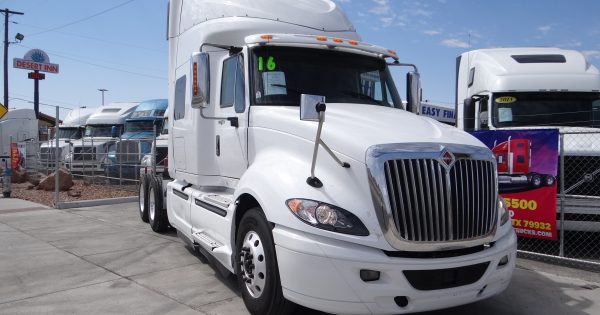 ACT Research reports used Class 8 retail volumes improved again in June, though by a narrower margin
According to the latest State of the Industry: U.S. Classes 3-8 Used Trucks, published by ACT Research, used Class 8 retail volumes (same dealer sales) improved again in June, though by a narrower margin at +1.8% m/m. Average mileage increased 2%, with average price down 1% and age 2%. Longer term, average volumes jumped 19%, price and age dropped 26% and 9%, respectively, and miles was flat.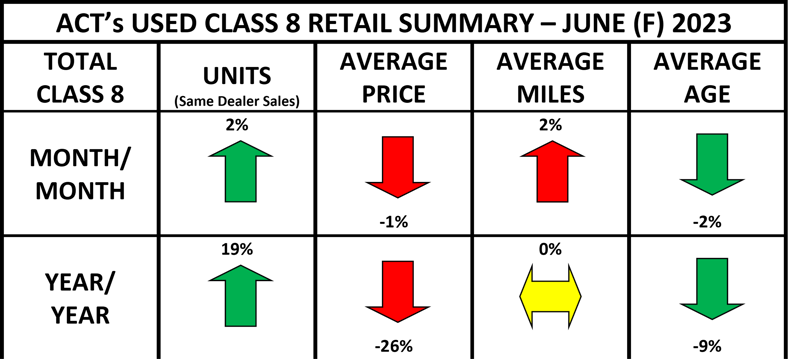 "Sales usually increase 4%-5% in June, so the increase was not unexpected in that regard," said Steve Tam, Vice President at ACT Research. He continued, "However, in the context of the current freight market, and amid all the press regarding fleets going out of business, it may seem a little counterintuitive."
"The reality is that there is a net decline in the number of fleets with operating authority, but it is important to remember fleets are both entering and exiting operation daily. It is, in part, that churn that is driving the better-than-expected sales volumes. In addition to the churn, more inventory is affording carriers an opportunity to refresh their fleets with younger used trucks."
Tam concluded, "As the year progresses, the year-to-date picture continues to differentiate itself from last year. The overall market extended its lead to 17% ytd. It is important to note that we do not believe the broader market has expanded by this amount. Rather, the dealers who participate in our database have likely increased their market share penetration." The report from ACT provides data on the average selling price, miles, and age based on a sample of industry data. In addition, the report provides the average selling price for top-selling Class 8 models for each of the major truck OEMs.
Category: Equipment, Featured, Fleet Maintenance, For Sale, General Update, News, Vehicles