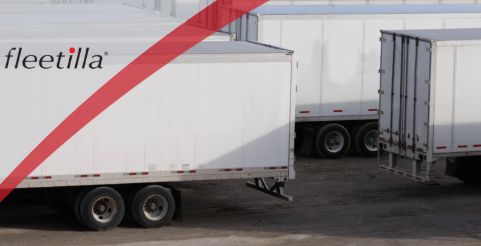 Solution to leverage 4G and 5G cellular signals to offer seamless indoor and outdoor location for increased supply chain visibility
Fleetilla Asset Tracking, Fleet Management and related IoT Solutions, and Polte Corporation, the leader in advanced Cloud Location over Cellular (C-LoC) technology, today announced a collaboration to integrate Polte's location technologies into Fleetilla's Asset Tracking and Freight Visibility Solutions.
Fleetilla has close to a 20-year history of developing and deploying ultra-long-life, battery powered asset management solutions that work in the most challenging environments around the world. Fleetilla's FL950 series hardware, along with its cloud-based asset management application and APIs, provide a compelling solution to manage semi-trailers, rail wagons, land-based inter-modal containers, rental equipment and other assets. With the addition of Polte's location technology, which offers both indoor and outdoor tracking, Fleetilla will be positioned to offer seamless freight and equipment visibility across the supply chain.
Polte's C-LoC solution leverages available 4G and 5G signals and cloud-based machine learning to enable highly accurate location indoors and outdoors. Polte's patented algorithms offload location calculations from the device and compute them in the cloud instead, reducing time-to-market while significantly outperforming other cellular location solutions available in the market.
Fleetilla President & CEO Pradeep P. Kumar stated, "Location is the foundation for all of the supply chain visibility and digital freight revolution that we are witnessing today. In order to connect the dots seamlessly, equipment and freight (particularly LTL) need to be tracked on the road, as well as at the factory and the warehouse. Polte's breakthrough location technologies, coupled with Fleetilla's nearly two decades expertise in design and deployment of long-life, wide area outdoor location solutions, will allow us to now offer seamless end-to-end supply chain and equipment visibility – indoors and outdoors."
Polte CEO Ed Chao explained, "We are excited to collaborate with Fleetilla to bring visibility to their customer's assets not previously possible. Our software-only solution enables Fleetilla to rapidly get to market since it does not require changes to existing hardware designs. In addition to accurate indoor and outdoor positioning, this collaboration brings an added level of value to their customers through improved battery life and added security. Chao continued, "Polte's solution brings additional functionality to their already impressive lineup of fleet tracking devices."
Category: Connected Fleet News, Featured, Fleet Diagnostics & Software, Fleet Tracking, General Update, News