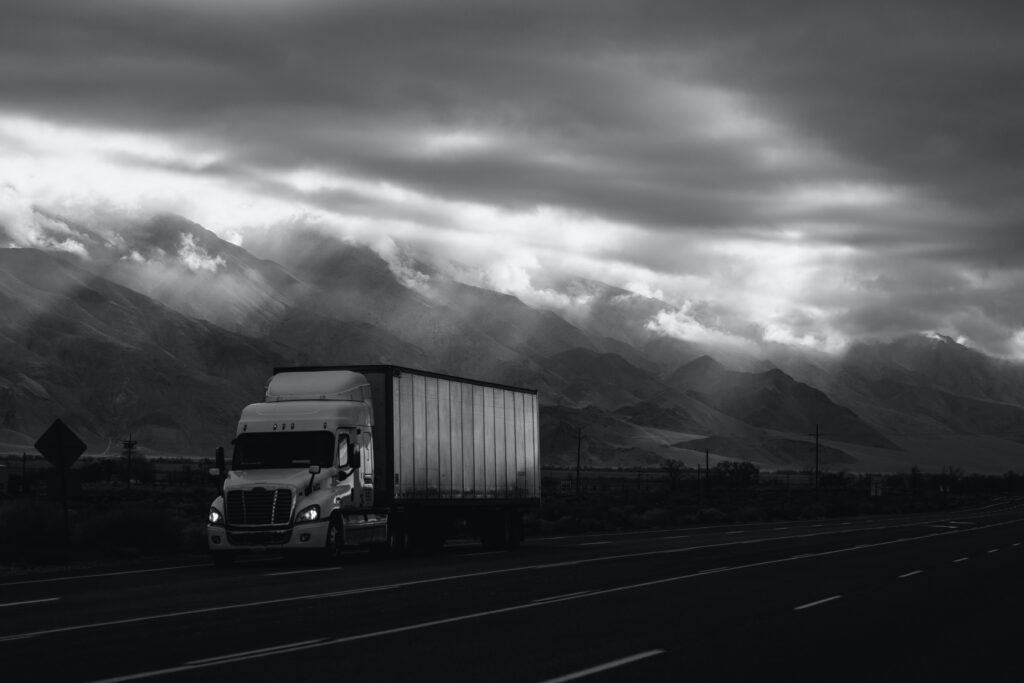 ACT Research reports freight volumes, rates, and capacity continued their decline in April
Freight volumes, rates, and capacity continued their decline in April, according to the latest release of ACT's For-Hire Trucking Index.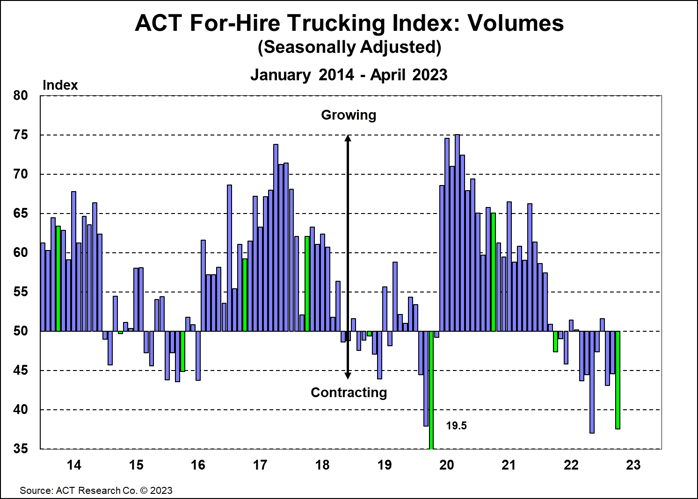 The Trucking Volume Index weakened further in April, at 37.6 versus 44.6 in March. Destocking contributed to the softness, although the 24% y/y decline in container imports in Q1 likely represents the worst of the destocking.
Tim Denoyer, Vice President & Senior Analyst at ACT Research, commented, "A slowing in destocking would be a positive for volumes. Inflation, while showing tentative improvement, continues to impact consumer spending power, with retail sales in real terms down 3.6% y/y in April. The slow start produce season may also be a headwind."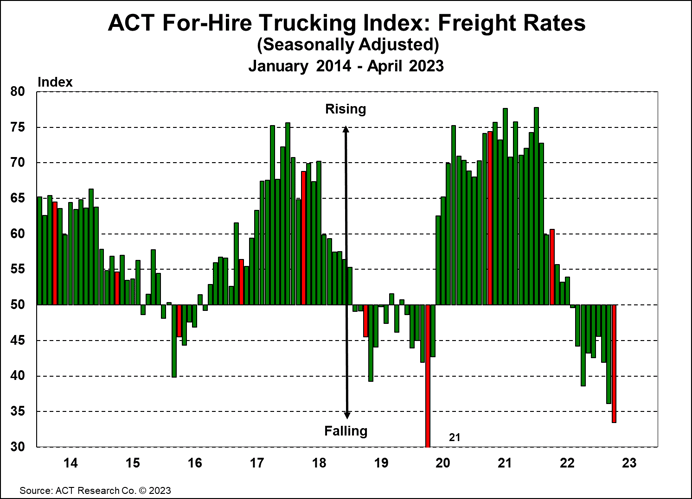 The Pricing Index's slide continues, falling 2.7 points to 33.4 in April from 36.1 in March. This is the second lowest reading in the index's history, with only April 2020 being lower.
Denoyer added, "We believe the cure for low prices is low prices, and since October 2022 the DOT has revoked a net 11k operating authorities. While the pricing pendulum remains with shippers for now, the next capacity rebalancing has begun. With capacity slowing and set to decline later this year, rate trends should begin to recover as soon as traction on freight volumes is established."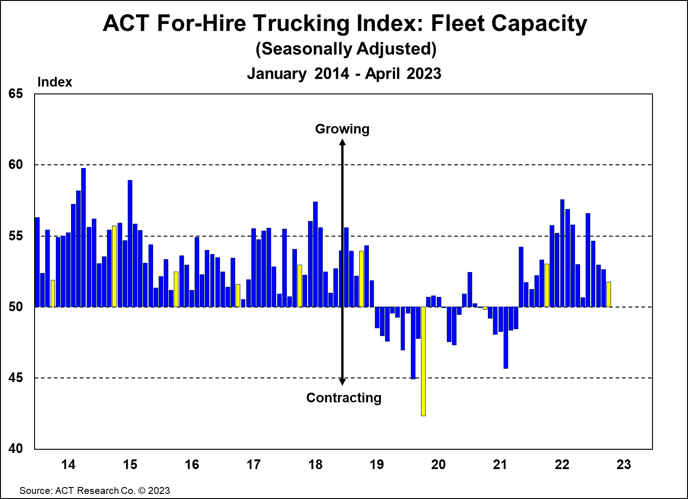 The Capacity Index ticked down by 0.8 points m/m to 51.8 in April, still growing, but at a slower rate than in 2022. Improvements in equipment production and drivers, due to improvements in the supply chain and drivers seeking safe harbor in larger fleets, helped grow capacity for the past 18 months.
The Supply-Demand Balance loosened further in April, to 35.8 from 42.0 in March, largely due to the m/m decline in volumes, but the slight downtick in capacity also added to the looser reading.
Denoyer concluded, "April marked the fourteenth consecutive underwater point in the series. For context, in the 2015-2016 downcycle, the Supply-Demand Balance was loose for 17 of 19 months. While conditions remain loose, the seeds have been sown for a rebalancing."
Category: Driver Stuff, Equipment, Featured, General Update, News