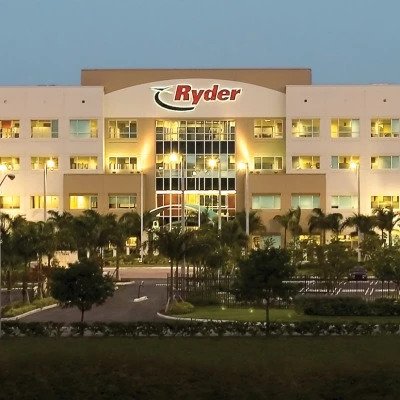 FORTUNE World's Most Admired Companies list was based on a survey of 14,000 senior executives
Ryder System, Inc. a leader in supply chain, dedicated transportation, and fleet management solutions, today announced it has been named by FORTUNE magazine as one of the World's Most Admired Companies for 2021. This is the ninth consecutive year that Ryder has made the annual listing of companies with the strongest reputations and ranked as one of the top five companies within the trucking, transportation, and logistics category.
"This year's recognition by FORTUNE magazine as one of the world's most admired companies is extremely special as it is a testament to our dedicated employees who continue to make extraordinary efforts to keep our company strong, our communities healthy, and our economy moving," says Ryder Chairman and CEO Robert Sanchez. "I am incredibly proud of Ryder's nearly 40,000 employees who continue to deliver each and every day for our customers."
FORTUNE World's Most Admired Companies list, a ranking of the world's most respected and reputable companies, was based on a survey of approximately 14,000 senior executives, outside directors, and industry analysts. Each company was evaluated based on a variety of attributes, including investment value and quality of management and services to social responsibility and the ability to attract and retain talent.
"In what has been a tumultuous year, we are delighted to once again spotlight companies that have been selected as global corporate role models," says FORTUNE Editor in Chief Clifton Leaf. "We congratulate all these organizations, whose peers have recognized them for the many things they do well."
Ryder's commitment to being a responsible corporate citizen extends into every aspect of its business. A commitment to sustainability is critical to Ryder's long-term interests financially, operationally, and ethically. Ryder drives operational advancements around technology-driven innovations, energy efficiency, sustainable services, reduced reliance on natural resources, world-class safety programs, military veteran recruitment initiatives, the hiring of a diverse workforce, and through community involvement and volunteerism of its nearly 40,000 employees.
Category: Featured, General Update, Management, News