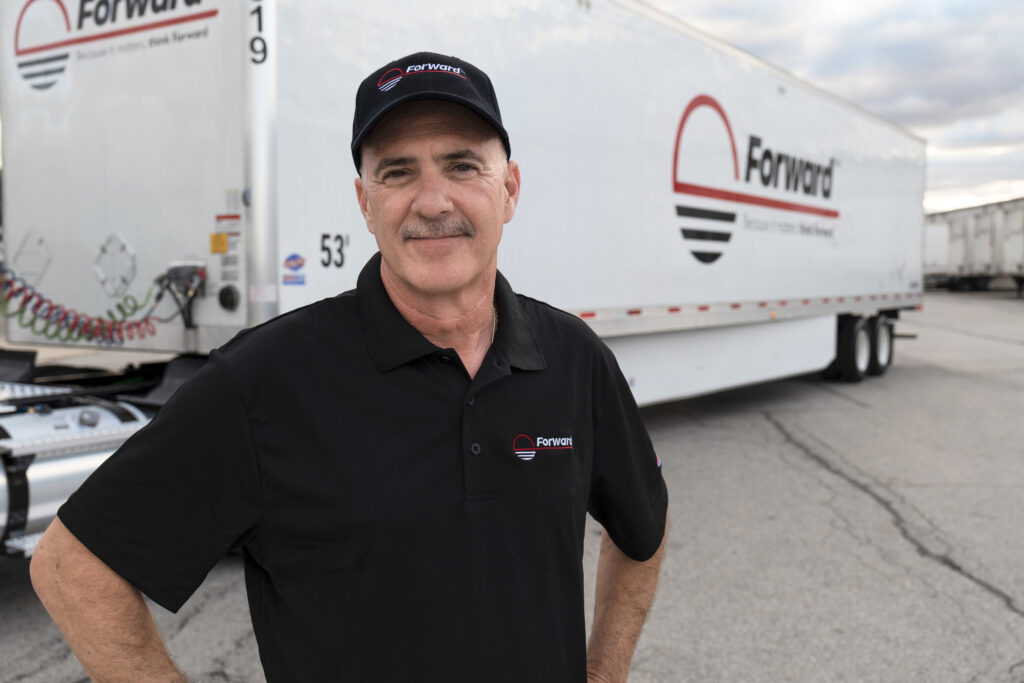 Forward Air Corporation is executing a growth strategy that involves organic infrastructure investments such as its ongoing LTL network expansion, as well as inorganic investments, including acquisitions of complementary businesses. Forward today announced a new destination-based compensation increase for its fleet partners within its LTL and Truckload divisions.
The destination-based model provides additional compensation to team and solo owner operators based on the destination of their load. Today's announcement is another example of Forward's commitment to grow our business and ensure our fleet partners are profitable and successful. This is the fifth rate increase for Forward's OTR fleets in the past four years.
Tim Parker, Senior Vice President, Linehaul Logistics said, "We are excited to make this adjustment, as it helps level-set supply and demand. Some areas of the country are less attractive for drivers due to factors such as urban road congestion, crowded fuel stops, limited parking or frequent road construction. These factors can lead to reduced utilization and higher equipment maintenance costs. The destination-based compensation increase will help offset those additional costs."
The destination-based compensation increase comes after the Company implemented its largest ever rate increase for leased capacity providers in March. Forward also offers a lucrative sign-on bonus program to help drive first year profitability for transitioning owner operators or fleet owners. The bonus consists of $10,000 per team truck and $4,000 per solo truck added to the Forward fleet – all paid out in the first year of service.
"Today's announcement will have a very positive impact on our fleet partners. We've executed on a number of initiatives that not only help drive our impressive retention, but also encourage those Independent Contractors and Fleet Owners looking for a stable, highly profitable home for their trucks. From our constant review of per mile compensation, increased dedicated opportunities, the reliability of our closed network, and our unique Fleet Forward program that pays multiple truck owners an additional rate per mile on all miles based on the size of their fleet – the message is clear, we are committed to the sustained success of our fleet," said Kyle Mitchin, Chief People Officer.
Forward's LTL and Truckload fleet opportunities consist of running its national LTL network (terminal to terminal – drop and hook), dedicated lanes and open board opportunities. Fleet owners and owner operators can expect consistent miles, revenue and mobile app technology to assist in the management of their business. Additionally, any drivers interested in connecting to one of our five-star fleet owners are encouraged to apply.
Category: Connected Fleet News, Driver Stuff, Featured, Fleet Tracking, General Update, Management, News